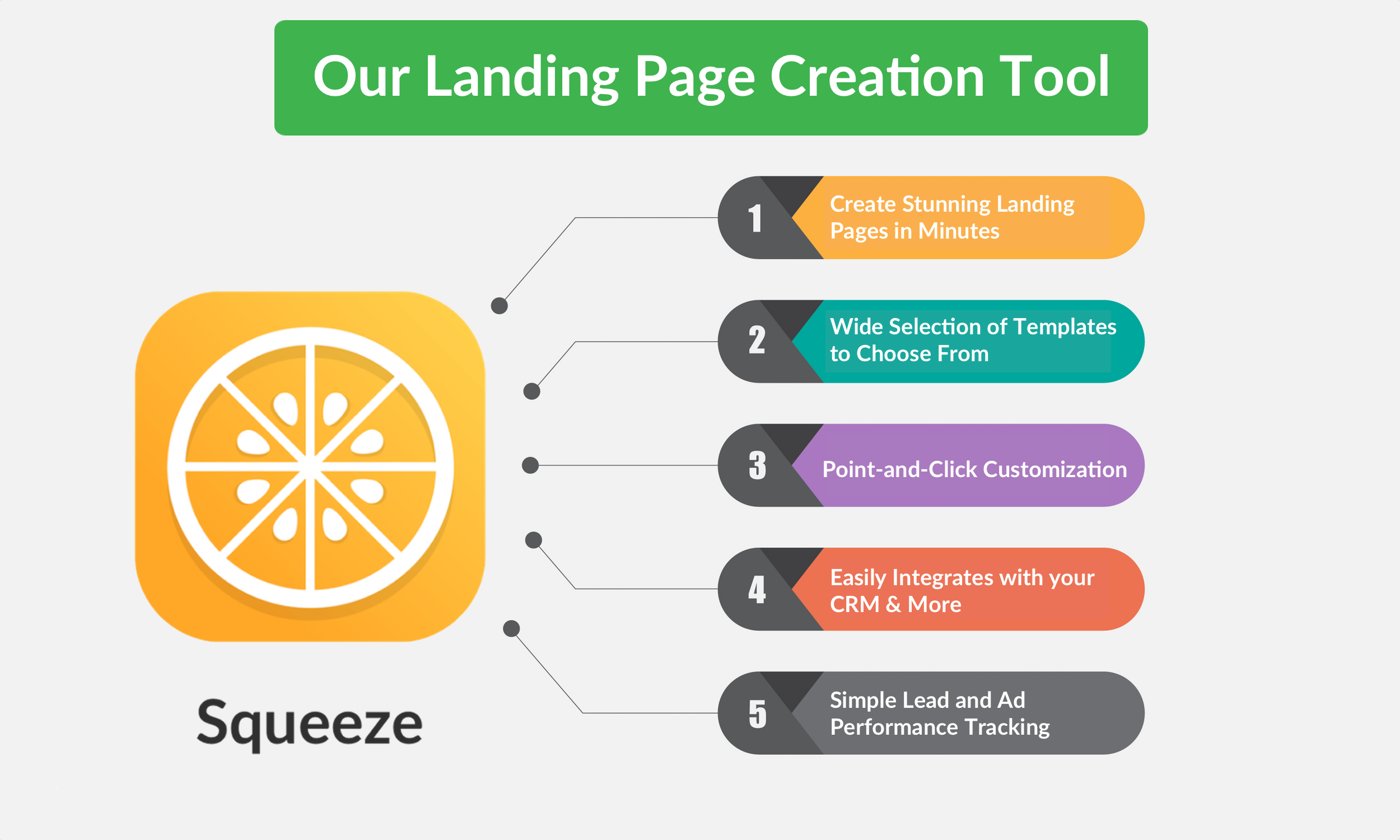 Today we will be walking through Squeeze, our landing page creation app, which offers you the ability to create high-converting landing pages in minutes. Here is a short video documenting the creation process:



Below is a step by step guide to creating a landing page:

The process of creating a squeeze page can be broken down into four main steps, which are:

-Creating a New Squeeze Page/Template Selection

-Customizing your Squeeze Page and Offer

-Configuring App Integrations for Lead Management and Ad Performance Tracking
-Naming your Squeeze Page and creating a URL for it

Let's dive in!
Creating a New Squeeze Page/Template Selection

The Squeeze app is located on the apps page the EAP Dashboard in the "lead capture apps" section.

At the main Squeeze app menu either click "+ new squeeze" button or "create a new squeeze"


The main page of the Squeeze App
Choose a template from the categories list (on the left-hand side of the page). Each category has a series of landing page templates.


Editing Your Squeeze Page
Once you select a template, you can edit the landing page. Text, colors, images, videos, and pop-ups are customizable. Some templates are more feature heavy than others.

Click the "Done Editing" button to leave the editing menu.


A Fresh Squeeze template
Advanced Options/Other App Connections
There are four icons nested in a black bar at the bottom of the page during the editing phase.
The Icons Listed from left to right:



Page Launch Options and Checklist
The next step is to choose one of the three primary launch options or "destinations."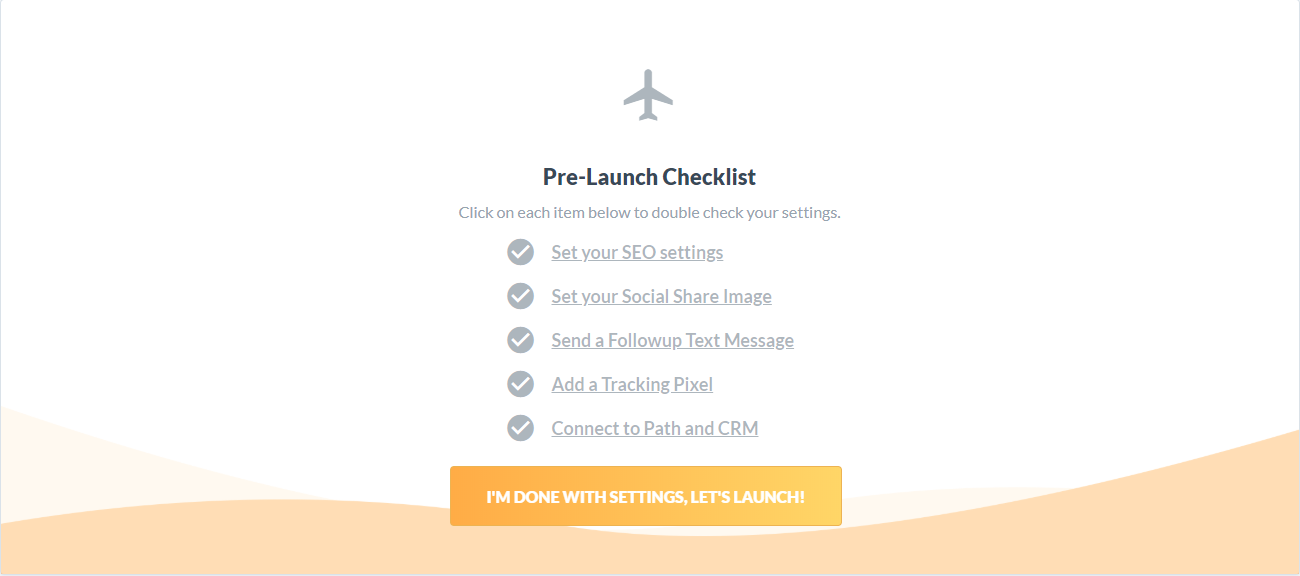 Download - a lead will receive an option to download a PDF from your media library.
Redirect - a lead will be brought to a new URL
Thank You Page - a lead will be brought to a generic thank you page.
After choosing a launch option you will see the following screen:




Click the "Launch" button and the Pre-launch Check List will appear on the next screen.




The screen above is a recap of the advanced editing options, in case something was missed during the editing process and it is not mandatory to complete.


Click the "I'm Done With Settings, Let's Launch" button.



Finishing Touches
The last step is to name your squeeze page. The URL of your squeeze page is determined by the name you choose; however, the URL can be changed separately.




Click the "save" button
Click the circular button with the three vertical dots (top right-hand corner).




Two circular buttons will appear underneath ( a red and a green button).
Click the green button.
Congratulations! You are done creating a squeeze page.
IMPORTANT: every time you edit an existing squeeze page, please follow through the entire process again, even if you are only changing one element of it. Otherwise, any changes will not be saved.