SMARTER LEAD CAPTURE: When your visitors are ready to leave, you have one last chance to try and capture a lead. Smart Pop-Up will instantly detect a user who is about to leave your site and show them a relevant pop-up based on what they are most interested in.
AUTOMATIC SPLIT TESTING: Test up to 3 pop-up variations at once to see which one gets the most leads. This will help you save time and know which of your pop-ups is the most effective for your visitors.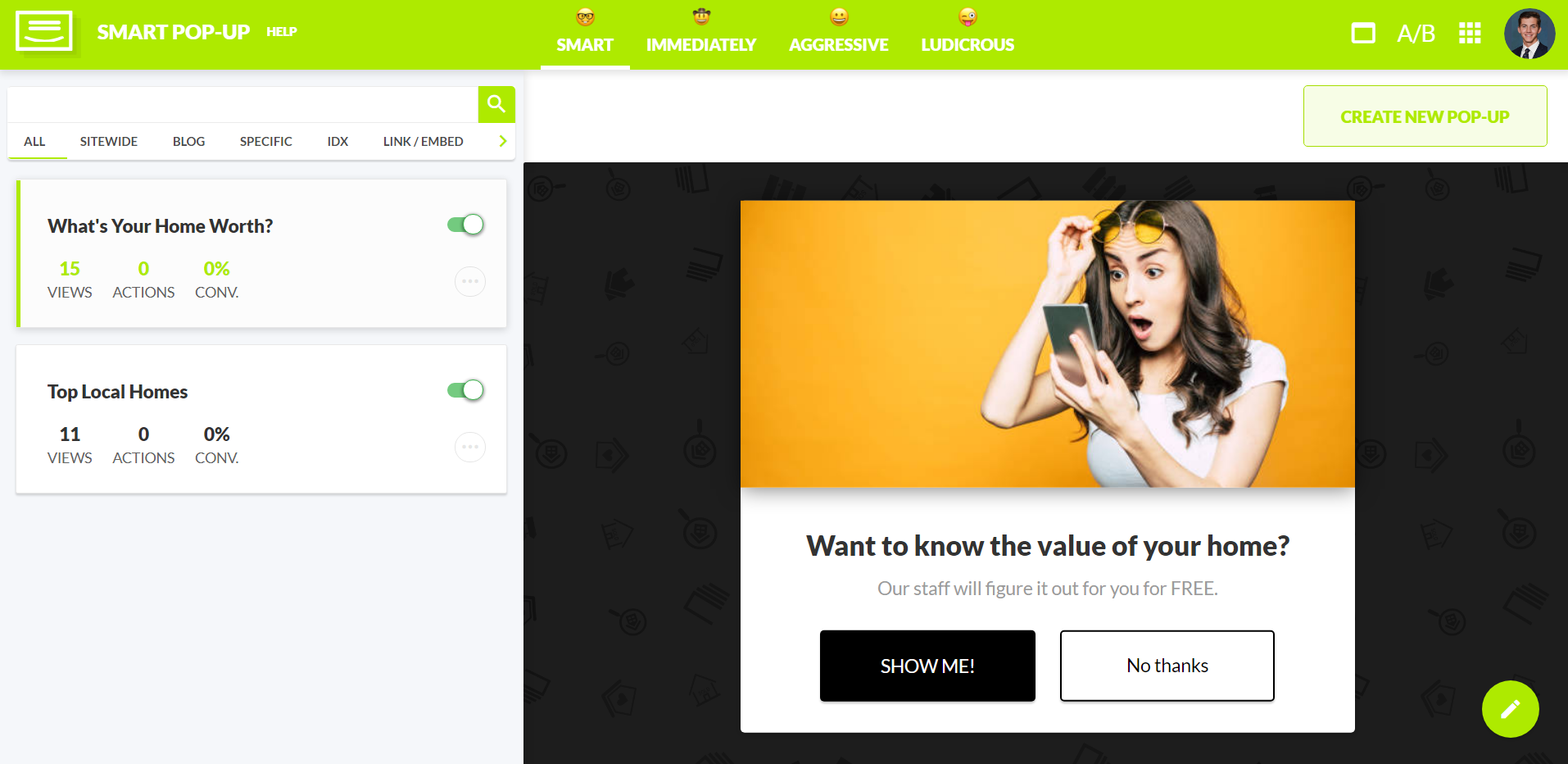 CUSTOMIZED EXPERIENCE: Your buyers don't want to see the same pop-up as your sellers do. Smart Pop-Up makes it incredibly easy to select whether you want your pop-up to appear on your blog, your IDX, your entire site, or a specific page – simple and effective!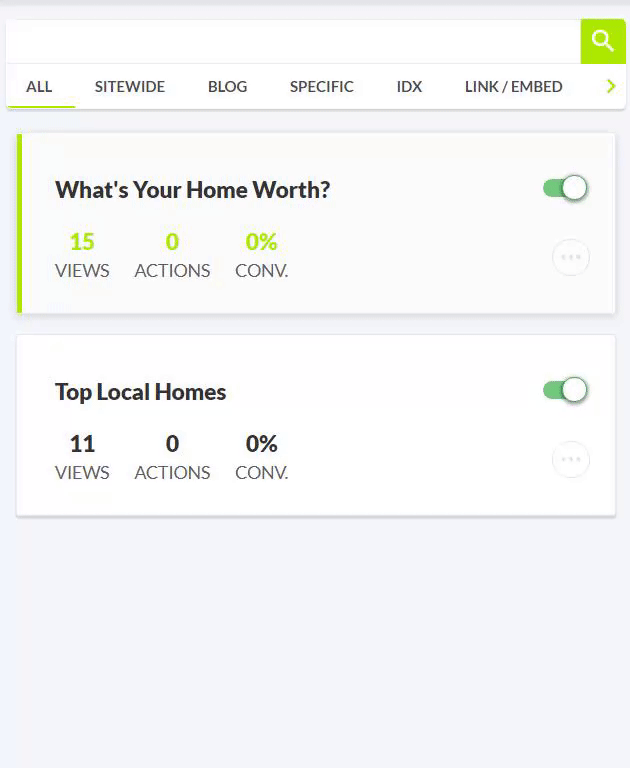 Link/Embed
First choose which template option you want from the three options of Call to Action, Forms, and Full Width. The customize tab is where you can fully customize the display and behavior of the Smart Popup.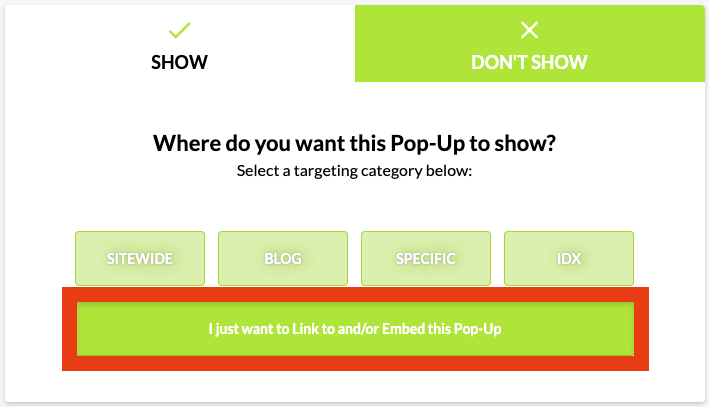 You can also choose how often the popup displays by opening the advanced settings tab at the bottom of the customize page. The last step is to launch the new popup. Simply name your new popup by typing into the text box then click save.
STUNNING TEMPLATES: Smart Pop-Up comes stocked with 20+ templates for you to customize and adjust to your liking. Our easy to use builder will allow you get your pop-up styling just right for your visitors.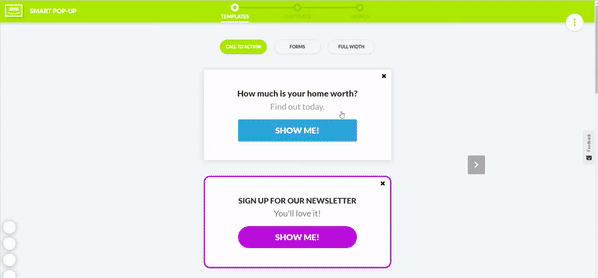 MULTIPLE WAYS TO GET LEADS: Smart Pop-Ups can be triggered by a link or a button and can also be embedded right onto any page. This creates more opportunities to get leads without irritating your visitors.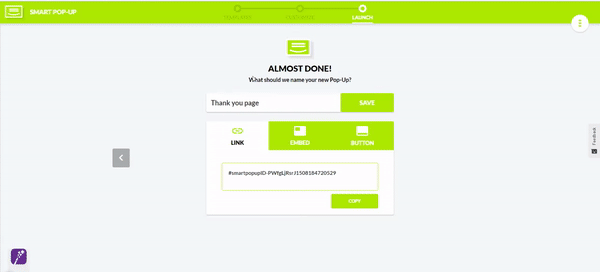 TARGET YOUR VISITORS: With Smart Pop-Up, you have the ability to change the behavior and frequency of your pop-ups. Choose from a range of 4 options with SMART being the most user friendly and LUDICROUS being the most intense.