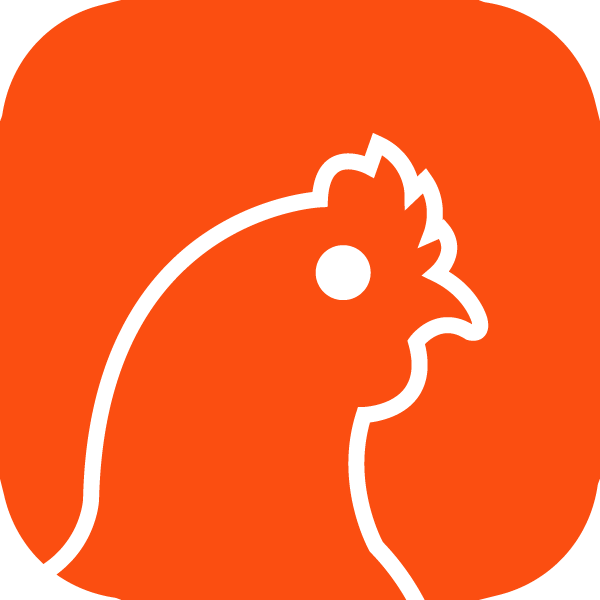 Instafarm is our lead farming and community builder application. Each Instafarm page filled with unique content boosts the overall SEO score of a LeadSite. You can easily create a page that passively gathers leads for markets, including geographic areas (cities, zip codes, neighborhoods, subdivisions, etc.), features, and/or price ranges of your choice.
Instafarm provides the following:

Community promotion
SEO Boost
Passive lead generation
Navigate to your Instafarm app by logging into your dashboard and going to:
Apps > [SEO and Content >] Instafarm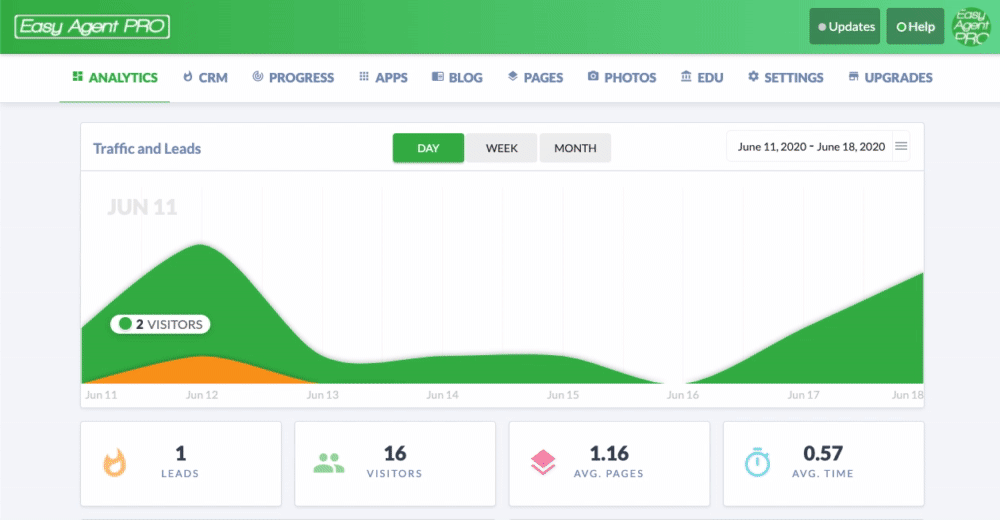 From here, you can select an option from the menu.

Click the "Create New" button to create a new Instafarm page, or you can select a page from the list below to edit an existing page.
View Trash will allow you to Restore or Permanently Delete Instafarm pages you've deleted. Pages in the trash cannot be viewed by anyone but the author. These will automatically be permanently deleted 30 days after they're moved to the trash.
Page Settings allows you to control the order in which your featured Instafarms are listed on your Menu, Homepage, Footer, and anywhere else they're displayed.
Once you're in the Instafarm page editor, you can start building or editing your Instafarm page.
Templates
There are three templates available for each Instafarm page:
Classic - the least amount of formatting and the most white space.
Modern - more formatted with a three-block philosophy (text blocks one and three are for call-to-action and block 2 is where the majority of the text should go).
Dark - similar to the modern, but black instead of white.
Additional Premium Instafarm Templates are available from your LeadSite's
Upgrades tab.
Add Title
In the "Add title" text box, you can add a title for your new Instafarm page. This will be displayed at the top of the page. The title will automatically determine the URL of the Instafarm page.

Sidenote:

After saving your title, you will notice green text underneath the title box. This is your permalink, which is where your page lives on your site. If people navigate to your permalink using their web browser, they will be visiting your Instafarm page. The slug of the permalink can be changed at any time by clicking the EDIT button.
Page Map
Fill out the Page Map box next. This box will determine the area displayed on the map of your Instafarm page. This can be any location searchable on Google Maps.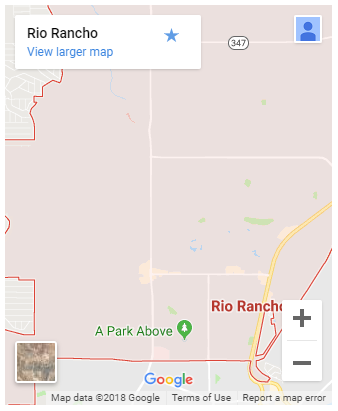 YouTube Video
You have the option of embedding a YouTube video onto your Instafarm page. Just paste the YouTube video URL or share link into this box.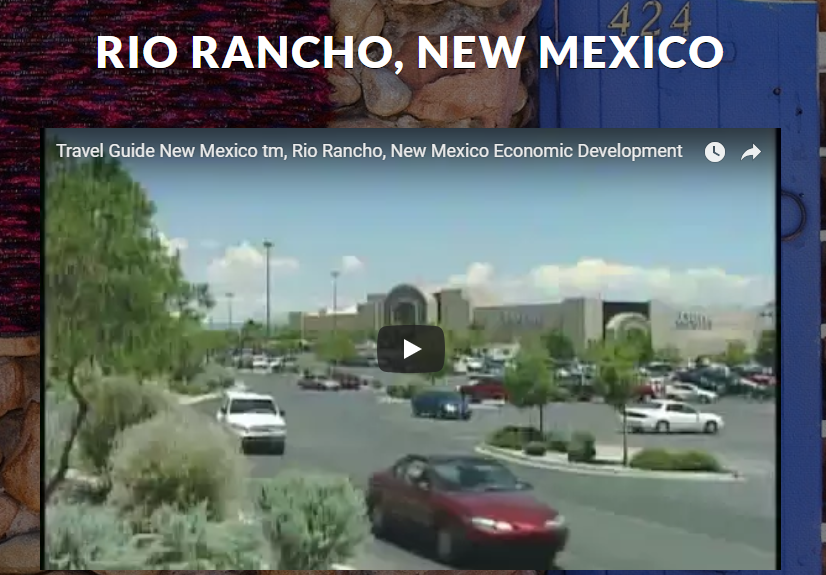 Header Menu/Featured Areas
The Featured? checkbox will automatically add links to this Instafarm to your Header Menu, Footer, and some Homepage templates in the "featured areas" section, and the Menu name determines how it appears.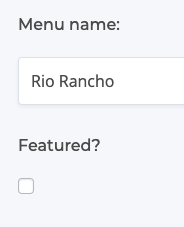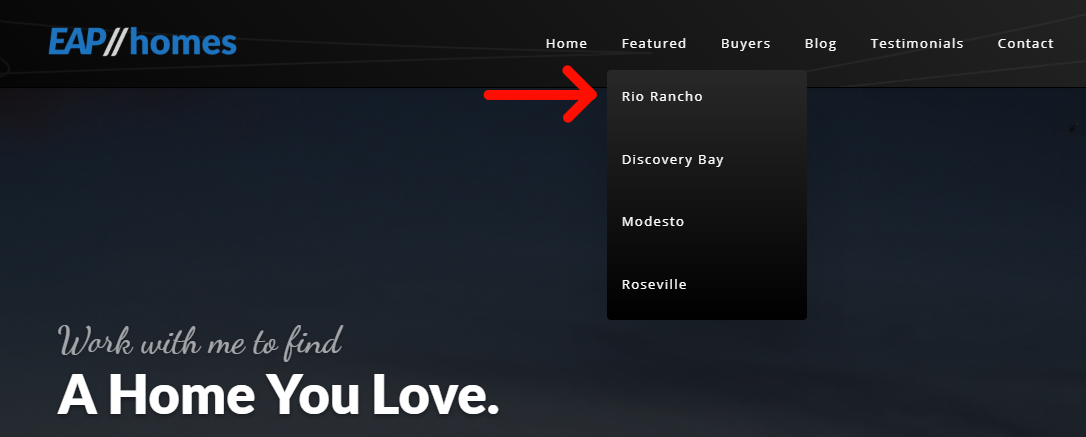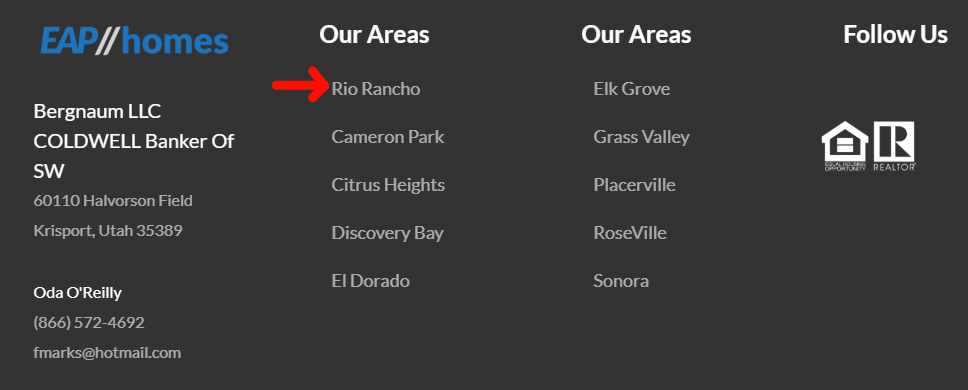 NOTE 1: Every Header and Footer template has a different limit to how many Instafarm links can be shown at one time.

NOTE 2: In order for your Header Menu to automatically display your Featured Instafarms, one of your Menu tabs must begin with the command "&&" in the Title:


For more information about your LeadSite Header Menu, check out our guide

here

.
IDX Listings

Add listings to your Instafarm page in the Extra Information + IDX Shortcode section. Click the IDX ShortCode

button in the block toolbar to bring up the shortcode builder.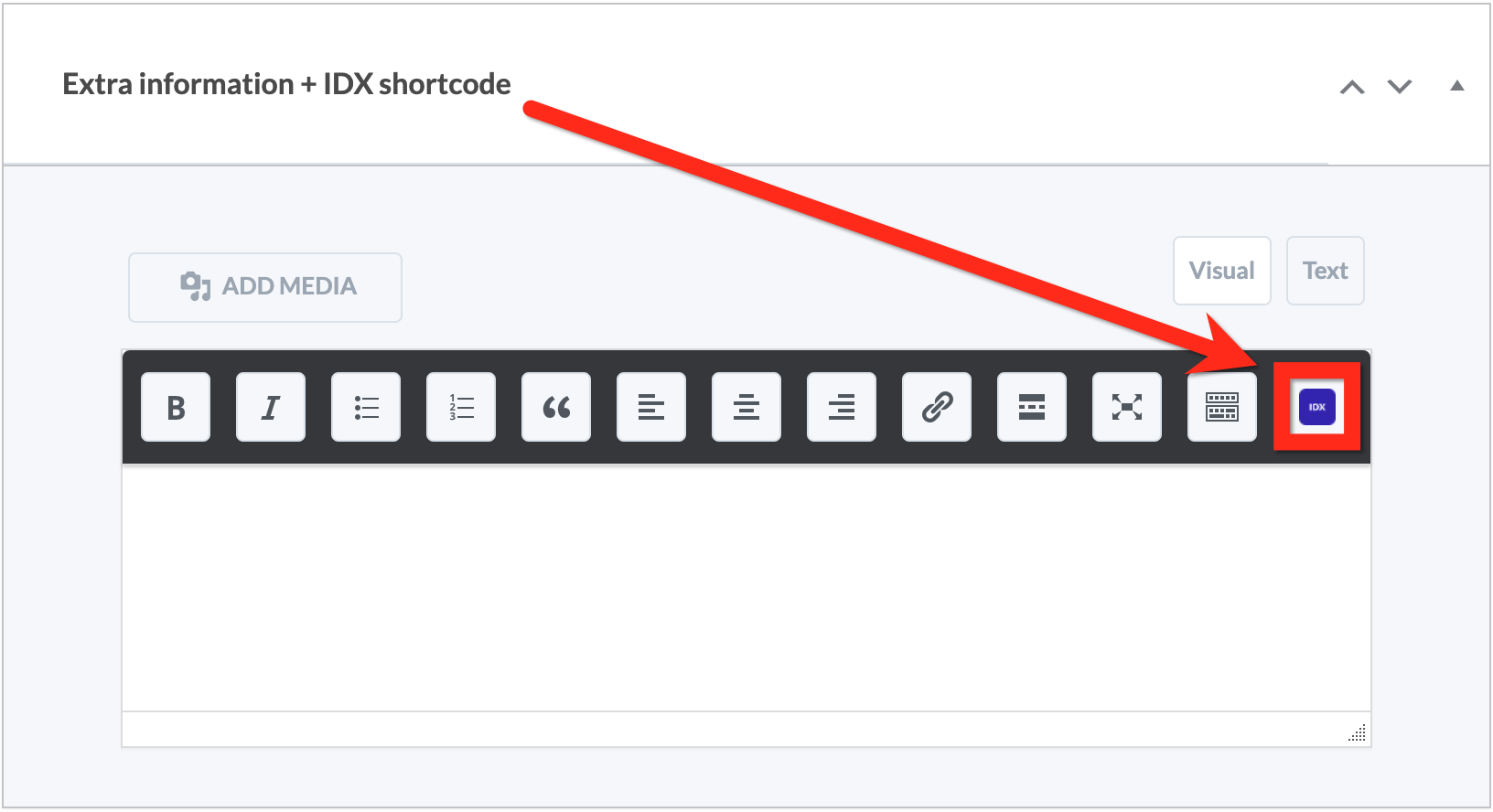 Your LeadSite uses one of two different systems for building IDX shortcodes. Please use the links below to navigate to your system.
If you're unsure which IDX your LeadSite uses, there are a couple of ways to tell.
Your IDX is iHomefinder if:
Your Search pages have the text "Real Estate IDX Powered by iHomefinder" in the lower-right corner of the search form

Your Headshot menu in your dashboard has the "IDX Login" option (for logging into your IDX Control Panel)
If these are not present, your IDX vendor is EAP.
After you've created your IDX shortcode and copied it to your clipboard, paste it into the Extra Information + IDX Shortcode text box.
When you're done editing your page, go to the Publish section of the editor.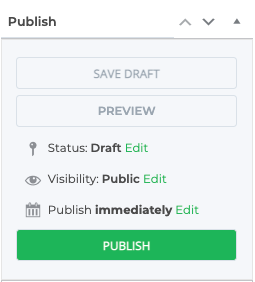 You can choose to save the page as a draft if you're not finished editing yet.
For Status, you can choose Draft, Published, or Pending Review.
For Visibility, you can choose Public, Private, or Password Protected.
For Publish, you can choose Immediately, or set a date and time.
(See the linked article for more information about Publishing Options and Visibility)
Once you're ready to publish your page, click the green "Publish" button. If the page has already been published, click the green button to "Update" the live page.
Happy Farming at Easy Agent Pro!