The IDX App allows you to control settings related to MLS and IDX implemented on your site.
It's important to note that there are different options available that are dependent on whether your IDX is through iHomeFinder or Easy Agent Pro. This article covers the IDX App when iHomeFinder is your IDX provider. If iHomeFinder is your IDX vendor, please refer to the iHomeFinder version.
To access your IDX App, you'll click Apps in the top menu of your Dashboard and navigate click the IDX App icon in the 'Lead Capture Apps' section.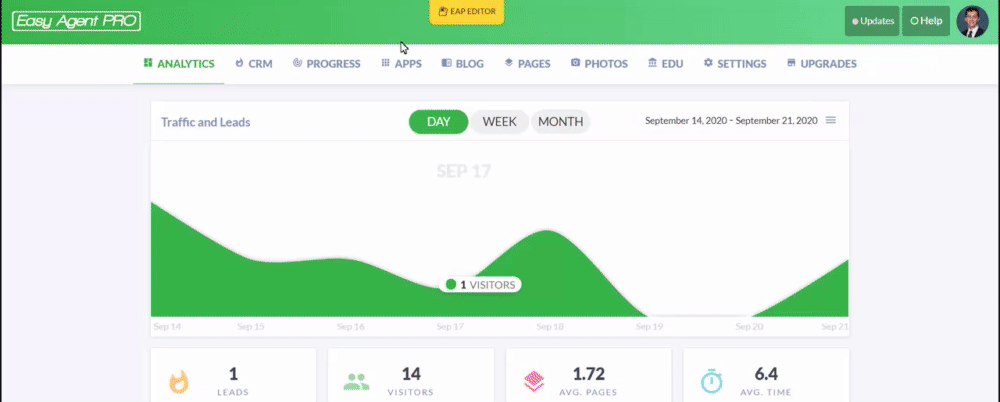 Once inside the IDX App, you'll see a menu of options available on the left. Within each of those options, are relevant settings that you're able to change and update.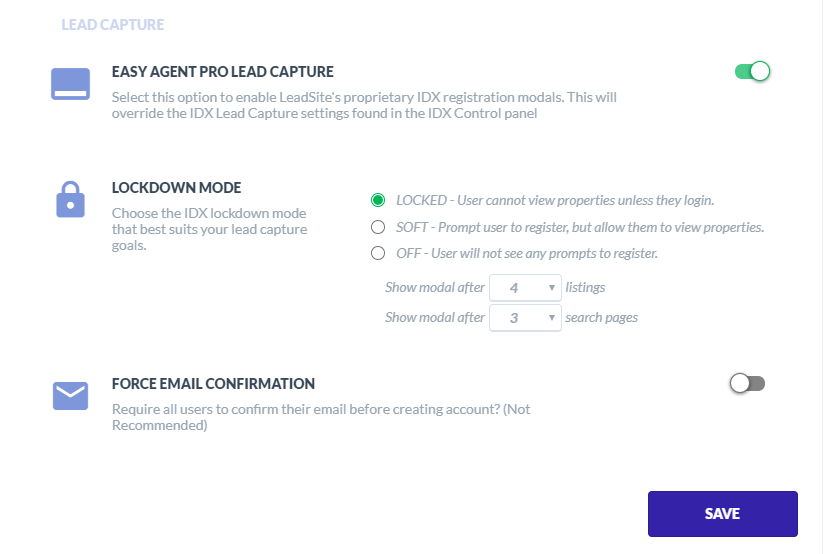 Lead Capture

The Lead Capture settings allow you to determine if a site visitor will be prompted to enter their contact information prior to being able to access listings and Instafarm pages.

Lockdown Mode Options
This feature allows customers to set how many properties and properties searches website visitors can view for the IDX force registration appears. It can be used in the "soft" mode and "locked" mode.


IDX Path
It allows customers to dictate which path leads captured in the IDX registration funnel into. For more information please refer to the Paths support document.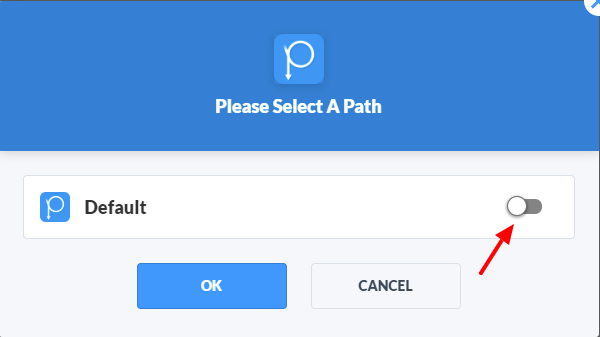 Clicking the Paths Icon will cause a pop-up to appear. All available paths can be selected from the menu by clicking the gray toggle (green means it is turned on).
Lead Capture Form

Customers can choose various (how much information is captured, social media sign-ins, etc) templates for the IDX registration. Note: the "2-step" phone capture asks for a lead's phone number if a social media sign-in template is used.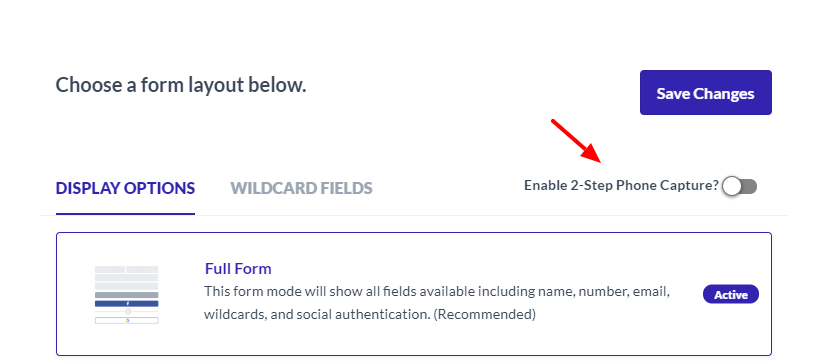 Wildcard fields allow customers to create personalized questions for leads.

Basic Search Text
Customers can customize the text of the basic search text.

Infinity Scroll
This feature allows property tiles to load onto a web page continuously. It is turned on by default; however, turn it off by clicking the green toggle.


Similar Listings
Property listings appear at the bottom of all property tiles. It is turned off by clicking the green toggle.


Similar Listings Sorting
Determine how the similar listings are sorted.


New Tabs
Determine whether new search results open in a new tab in your web browser. It is turned off by default, to turn it on, click the gray toggle.


IDX Refresh
A manual option to refresh IDX feeds. To run it, click the "refresh registration" button.


IDX Advanced

Customers can create IDX shortcodes for specific areas (zipcodes and Cities). Important: this feature is for advanced users only!
Email Branding

Customers can edit verbiage and images of the email signature for IDX emails that are sent to leads.