Markets are Saved Searches you can quickly add to your LeadSite home page, an InstaFarm, blog post, page, and more. By tailoring search results, you can show prospective leads highly targeted groups of listings for certain marketable criteria.
To get started, open your IDX Control Panel, then click on the Markets tab:
Markets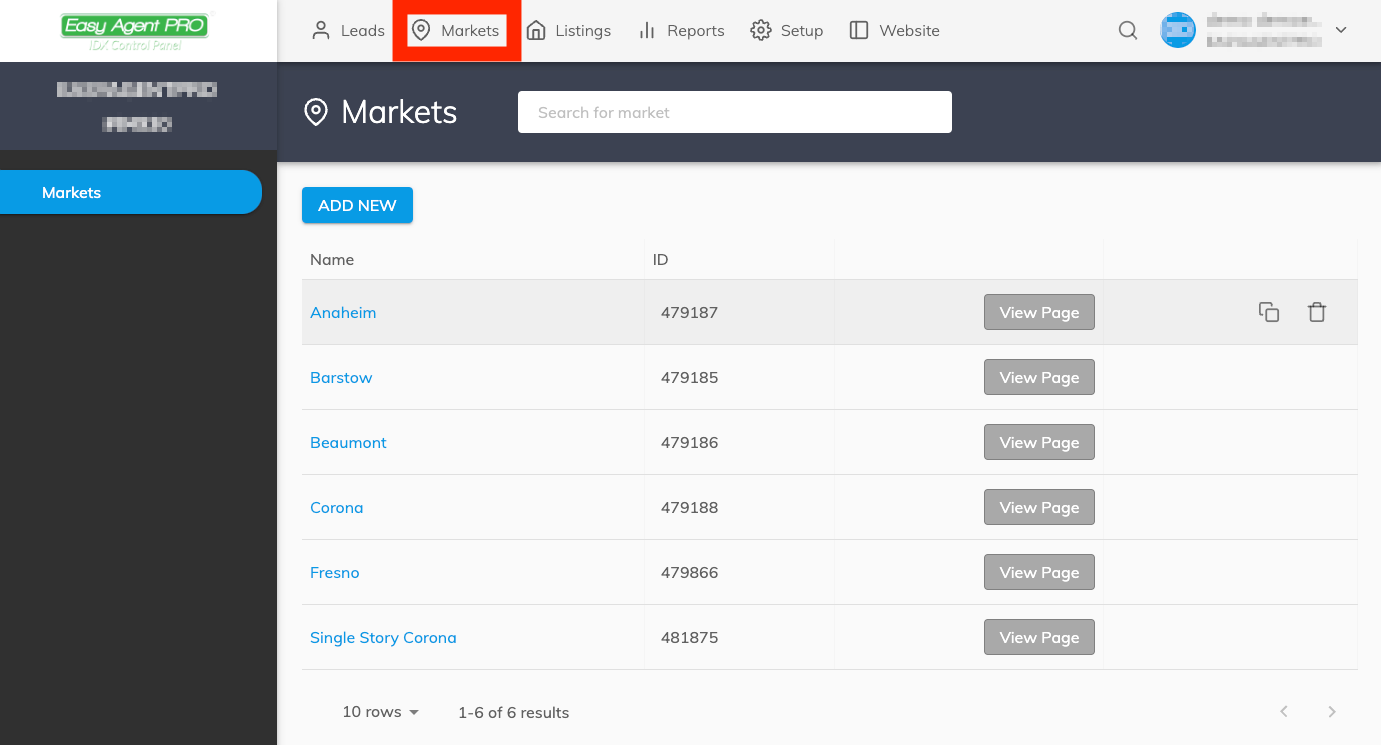 If you have any saved markets already, you will find them on this page. From here, you can:
Click on Add New to create a new market
Click on a Market Name to edit its parameters
Click View Page to view the results of that market's search
Click Duplicate to create an exact copy of that market
Click Delete to permanently erase that market from your Control Panel


(You will be prompted to confirm that you are sure you want to delete the market before it is deleted)
Add a New Market
Enter a Name for the market, then select the Type of search you want to build. There are 2 types to choose from depending on your needs:
Search - Find properties using the map, search bar, and/or filters
Manual - Add listings by MLS Number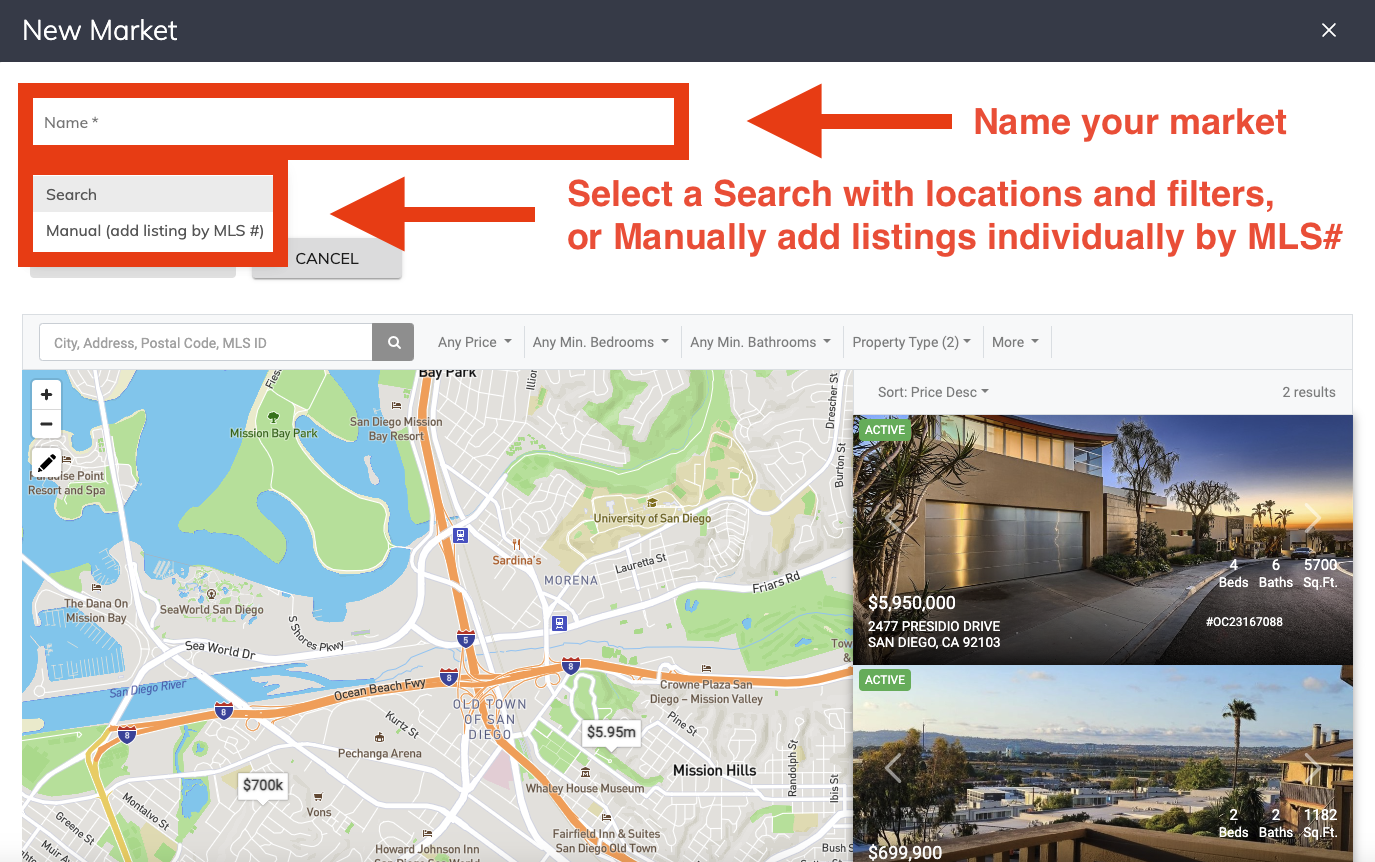 Search
Select the Search option from the drop-down box to start configuring a new search:
Start entering a City, Address, or Zip Code into the Location box. As you are typing, results should show beneath the location box. Select the area(s) you would like to set up for your IDX market from beneath the location box: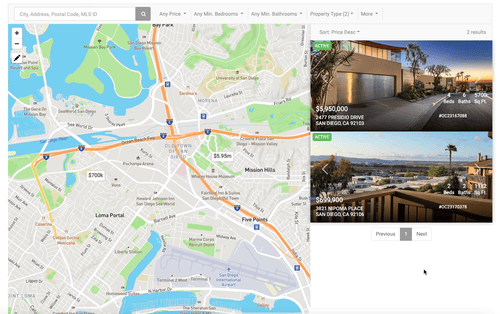 Or, you can move the map around to your desired location, and listings will appear on the map within the frame and in the sidebar. You can also zoom in + and out −, or draw a Polygon

to make your search broader or more specific: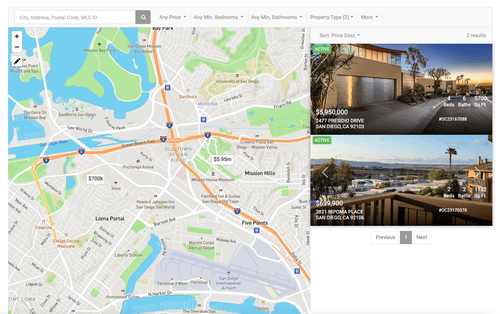 Now, make any changes to thePrice, Bedrooms, Bathrooms, Property Type, or More specific filters: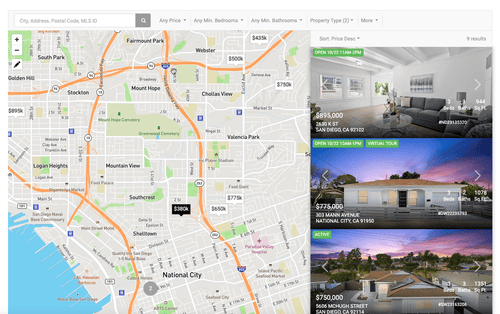 Manual
Select the "Manual (add listings by MLS #)" option from the drop-down box to start configuring a new Manual Market.
Select your MLS Board from the dropdown (if your IDX only has one MLS, there will only be the one to choose from), then type or copy-paste the MLS Listing Number of a property you want in your market, then hit Enter/Return/↵ on your keyboard to add it. Repeat for every property you want to add. Added MLS#s will be listed below the Add Listing Number(s) text box. Click the ⨂ to remove that property from the list.
Don't forget to click Save & Continue when you're done! You have now created an IDX market!
To add the results of a market to a page on your LeadSite, select it from the Listing Reports in your IDX Shortcode Builder: