This support document covers the basic set-up process for all Easy Agent Pro Leadsites.
After Purchase
Once billing information is provided and payment is confirmed, a link will be sent to the email address you used to sign up:
(e.g.: https://agent-real-estate-23.eapsites0X.com/login/?email=IieoMDAO2Y0UVXNtoh5HchmF8NK3WfxRpmOCkYtixqZ=&expires=4136469267&signature=jFcOK7iYHR2wxDP6zhhtJQwrCFumytWu)
Click this link to log into your dashboard and begin the basic setup
You will create your user and set your password on the following screen:

Create a password and click the SAVE MY PASSWORD button.

Note: Usernames are generated based on information provided during the purchase process. Please submit a request to EAP support for username changes.




Input Personal Information.



Input professional information on the next screen:

Upload branding images.



Upload the location image (the default featured image for your LeadSite's pages).



Read EAP's Terms of Service and finish the onboarding process.

Note: All sections of the LeadSite's initial build process can be skipped and updated via the

SETTINGS tab in the dashboard.
After completing all onboarding steps, customers are redirected to the

PROGRESS tab, where you can start your Week 1 Onboarding Tasks.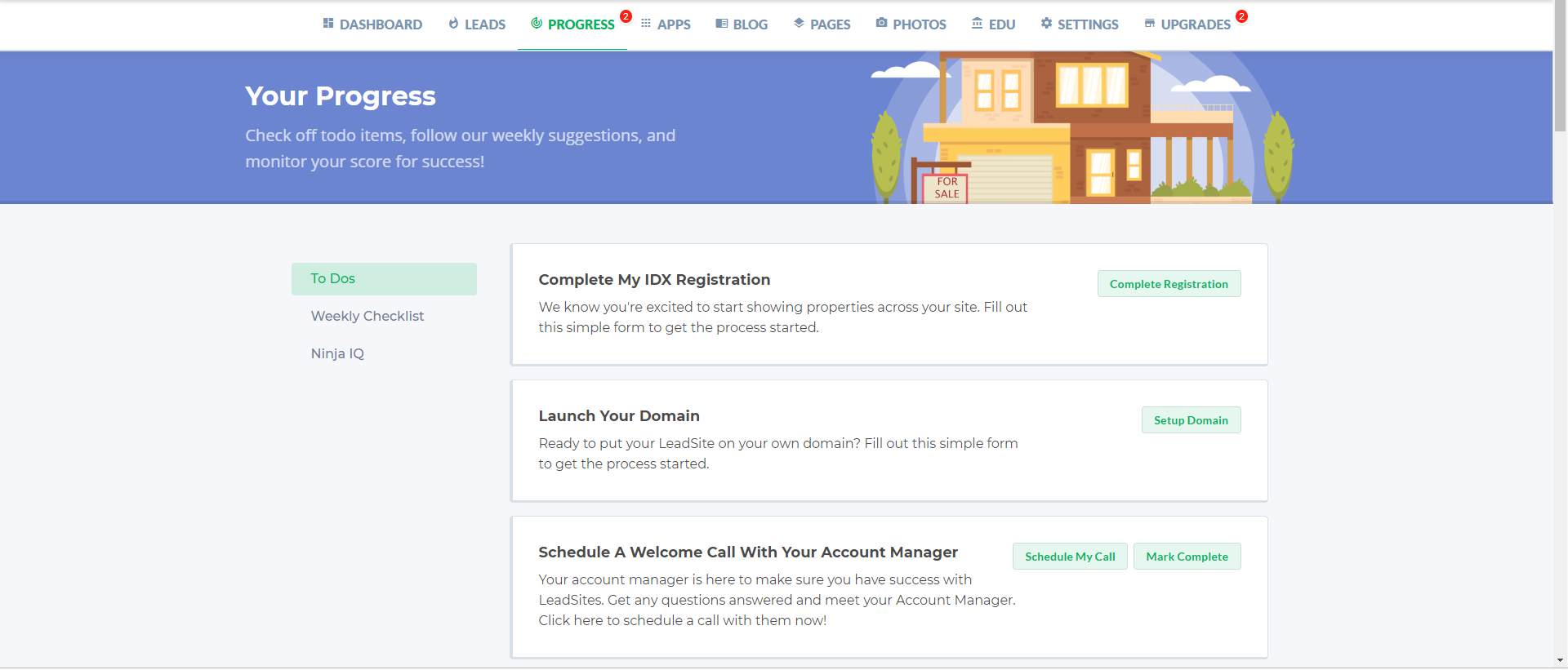 Please contact Easy Agent Pro Support via phone (1-800-327-6623) or via email (support@easyagentpro.com) for any issues during the initial LeadSite building process.