It's important to let your clients know who their agents are. The Team App provides your LeadSite with a landing page that does just that!
You can find your Team App in the Apps tab under the Promotion section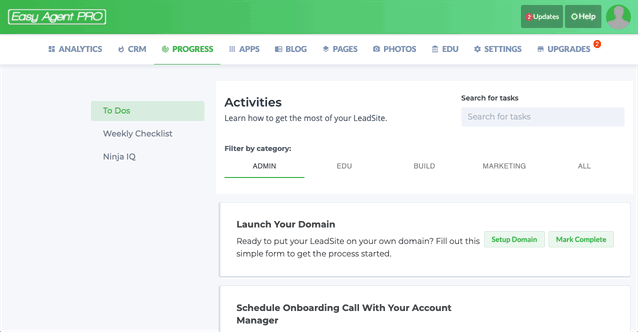 My Team
From here, you can add, remove, and edit the team members on your Team page, and view the page as it appears on your LeadSite.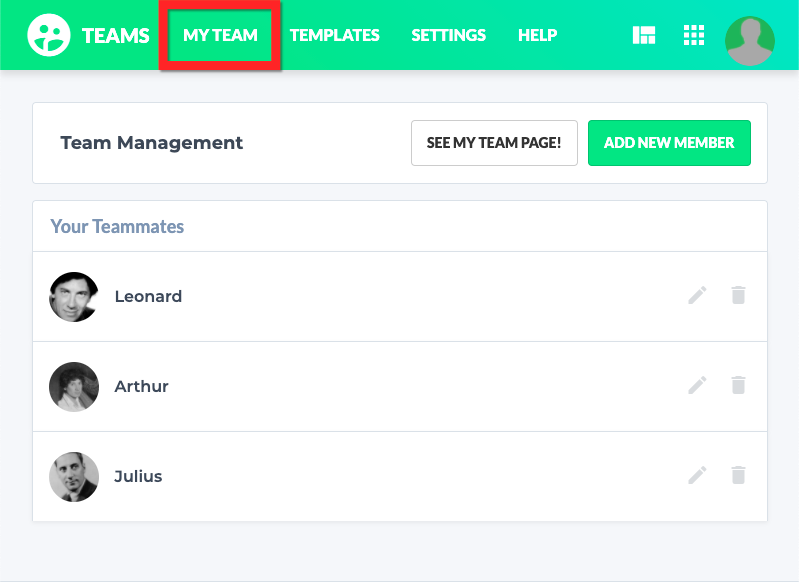 Click Add New Member to add a team member to your Team page, or click the Edit button to edit an existing member. (Click the Delete button to remove a team member.)

Update the Team Member Profile form with their name, job title, contact information, biography, social profile URLs and a headshot or agent image. (Any section left blank will be ignored on the published page.)


If you want to display listings on their Individual page, click the Plus ⊕ icon to open the IDX shortcode builder, then paste the shortcode in the Properties for this member text box.


For shortcode instructions for iHomefinder IDX, click here.
For shortcode instructions for Easy Agent PRO IDX, click here.

(IMPORTANT NOTE: For iHomefinder IDX, the Broker package is required to provide separate featured listings of more than one Agent. Contact Support@EasyAgentPro.com to inquire about the Broker package for your LeadSite IDX.)


When you're finished, click Save Profile.
Templates
Once you are done adding profiles for all of the agents on your team or in your brokerage, you can select a template for your member pages.
Navigate to Templates from the menu at the top of the page.

Select a template for the Team Page (the page with the entire roster of members) and one for the Individual Pages.

Settings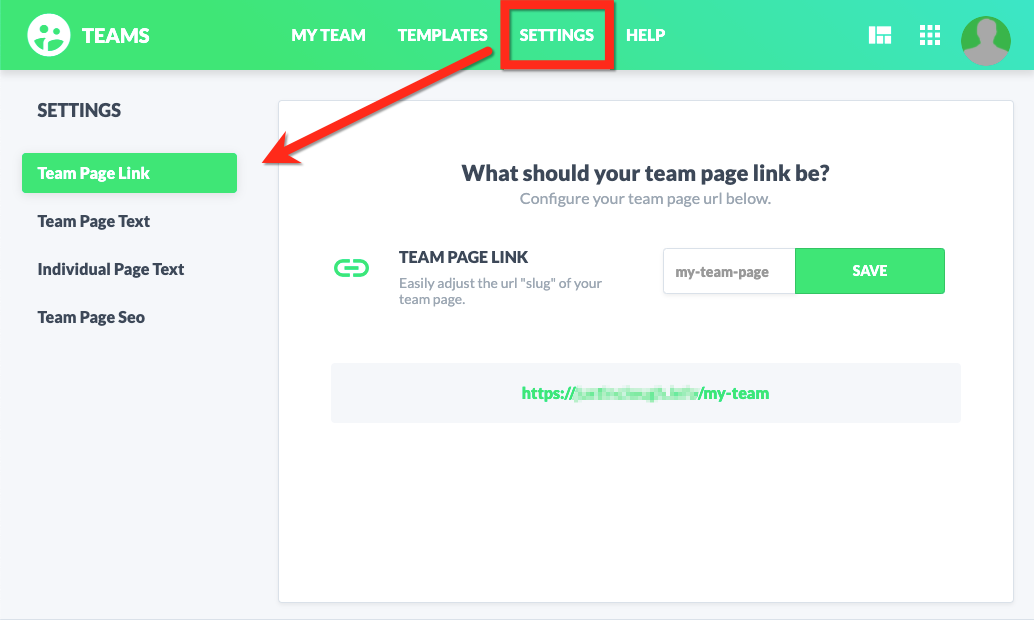 Team Page Link: Change the URL slug of your Team page. By default, this is set to /my-team/.

(NOTE: Changing the slug without updating any links pointed to the old slug will result in broken 404 links.)

Team Page Text: Customize the title, subtitle, and featured image of your Team page.
Individual Page Text: Customize the title, subtitle, and button text of your team members' Individual pages.
Team Page SEO: Set your Team page's SEO meta title and description.
Once your Team page is updated and ready, you can share the link wherever you want, including on your Homepage, Header Menu, or in your email signatures!