Sharing reviews and testimonials has become popular practice online. It helps establish credibility with the product or service, enhances SEO, showcases positive customer interactions, and gives visitors social proof that your business is worth looking into.
Our Brag Wall app makes featuring client reviews and testimonials simple so that you can make a great first-impression and begin building trust with new prospects!
Go to your Brag Wall app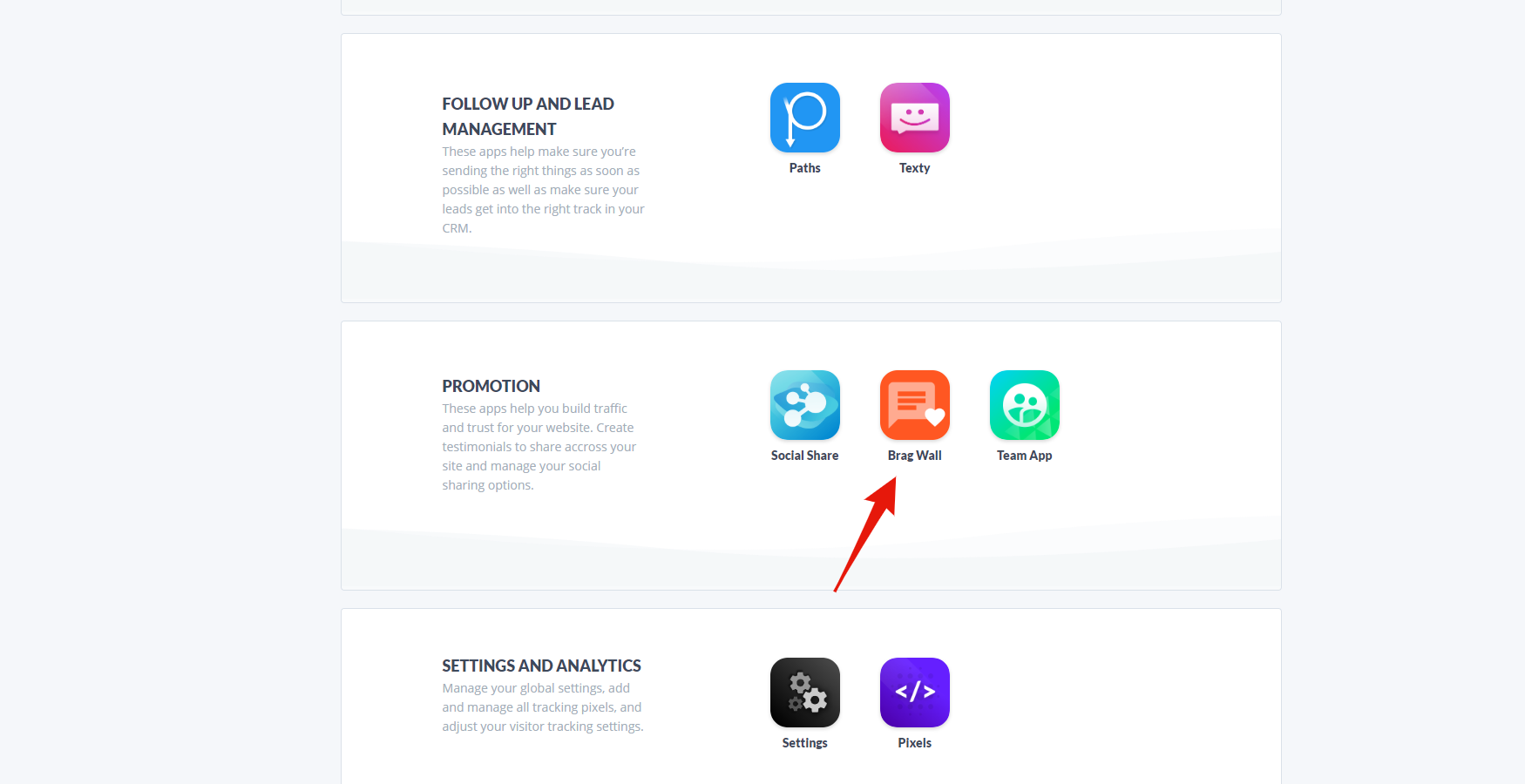 Edit & Delete Reviews
Once in your Brag Wall app, you'll have the option to add reviews, edit and delete existing reviews, see your Review page (aka Brag Wall), and grab the link to your review page to send to your clients for them to leave a review.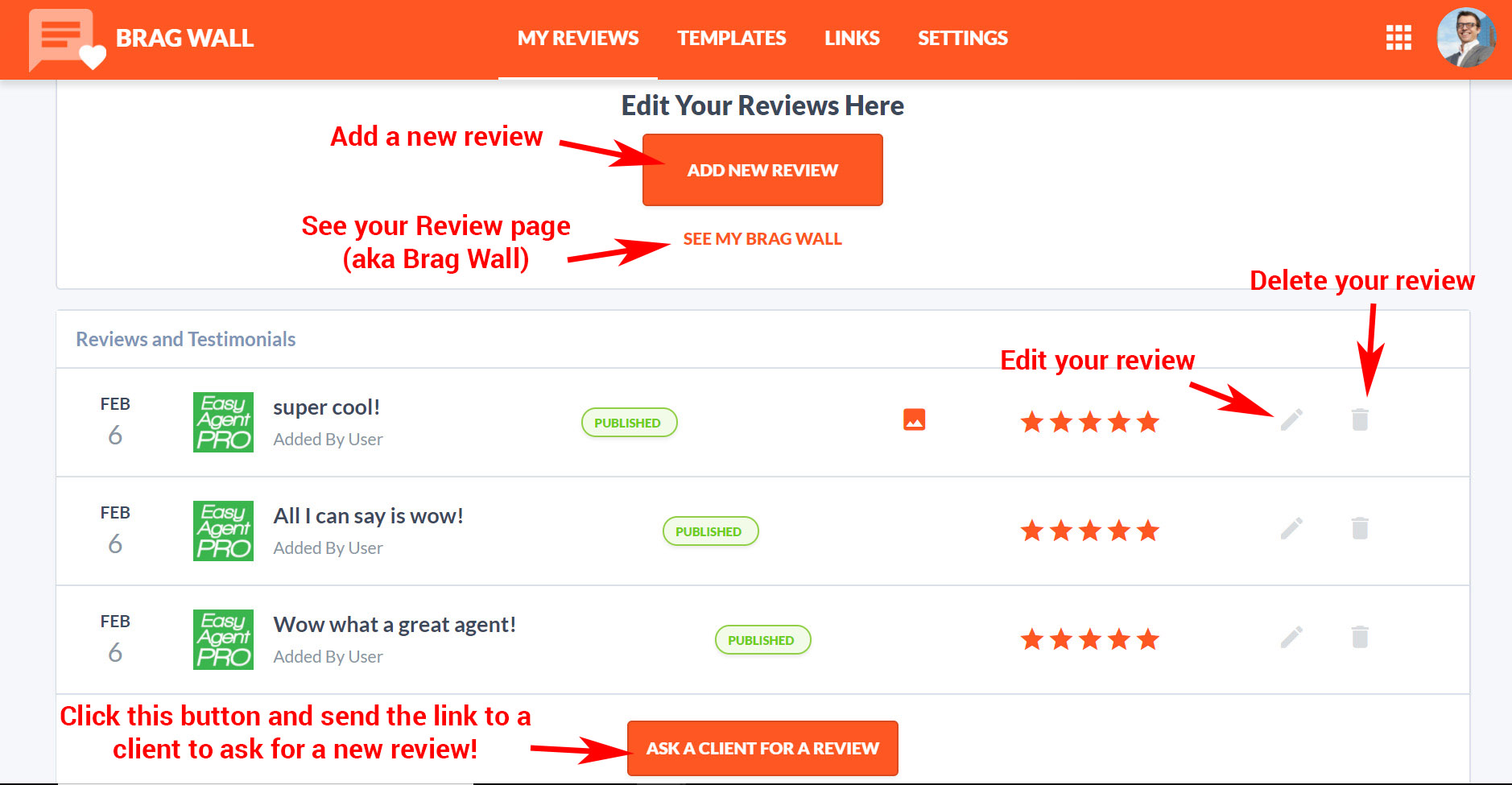 Adding a Review
When adding a new review, you will need to provide a title, a 1-5 star ranking, and the content of the review itself. Additionally, you can add options such as video (if the client left a video testimonial), or a photo of the client who provided you with the review.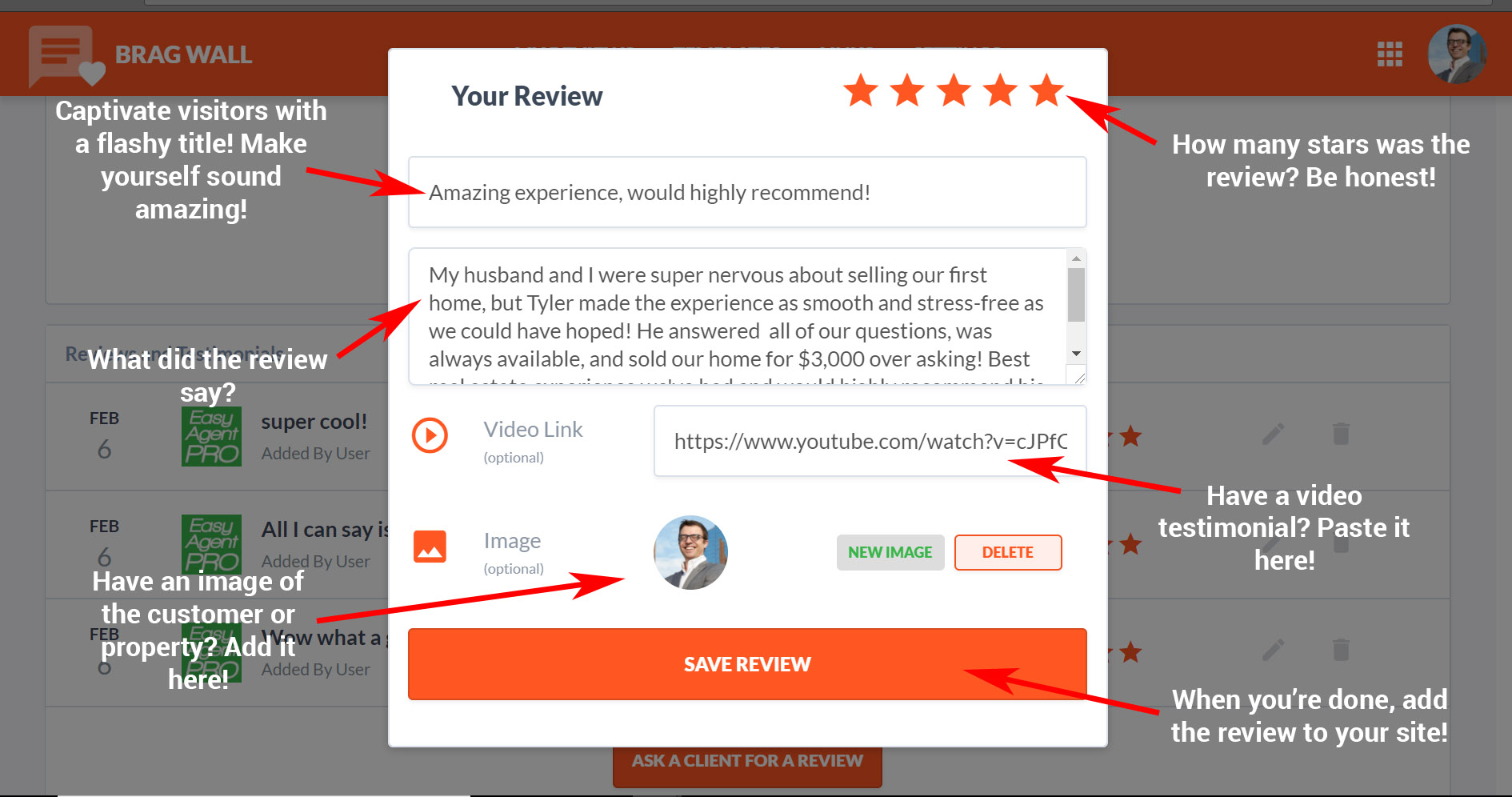 Templates
To change the look and layout of both your Brag Wall and 'Ask for a Review' page, navigate to the Templates tab. Brag Wall currently only has one template available, but there are new ones coming soon!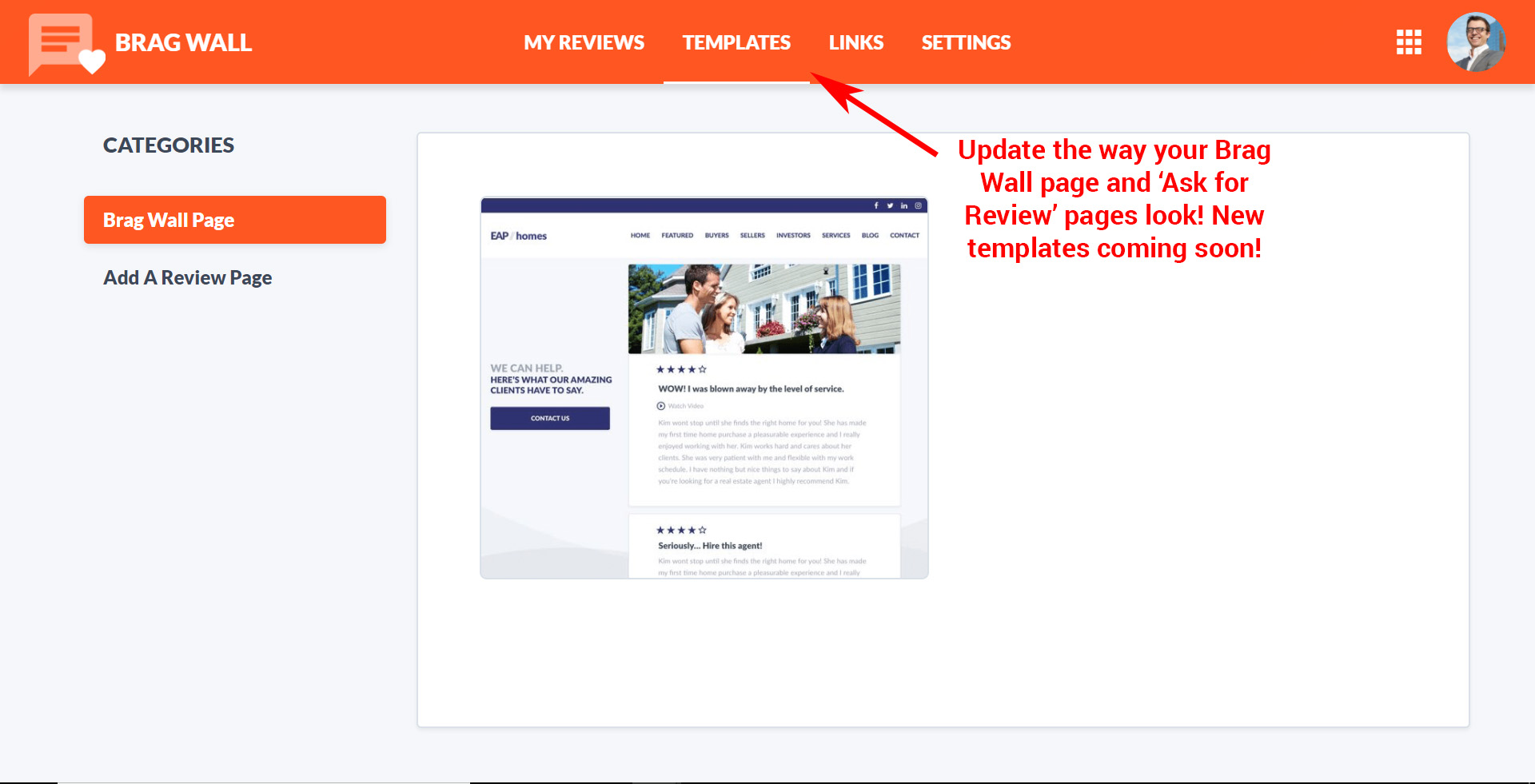 Links
Once someone fills out a review on your site, you can also give them the option to leave their review on additional platforms, such as Google, Facebook, Yelp, Zillow, or any other site you wish to direct them to.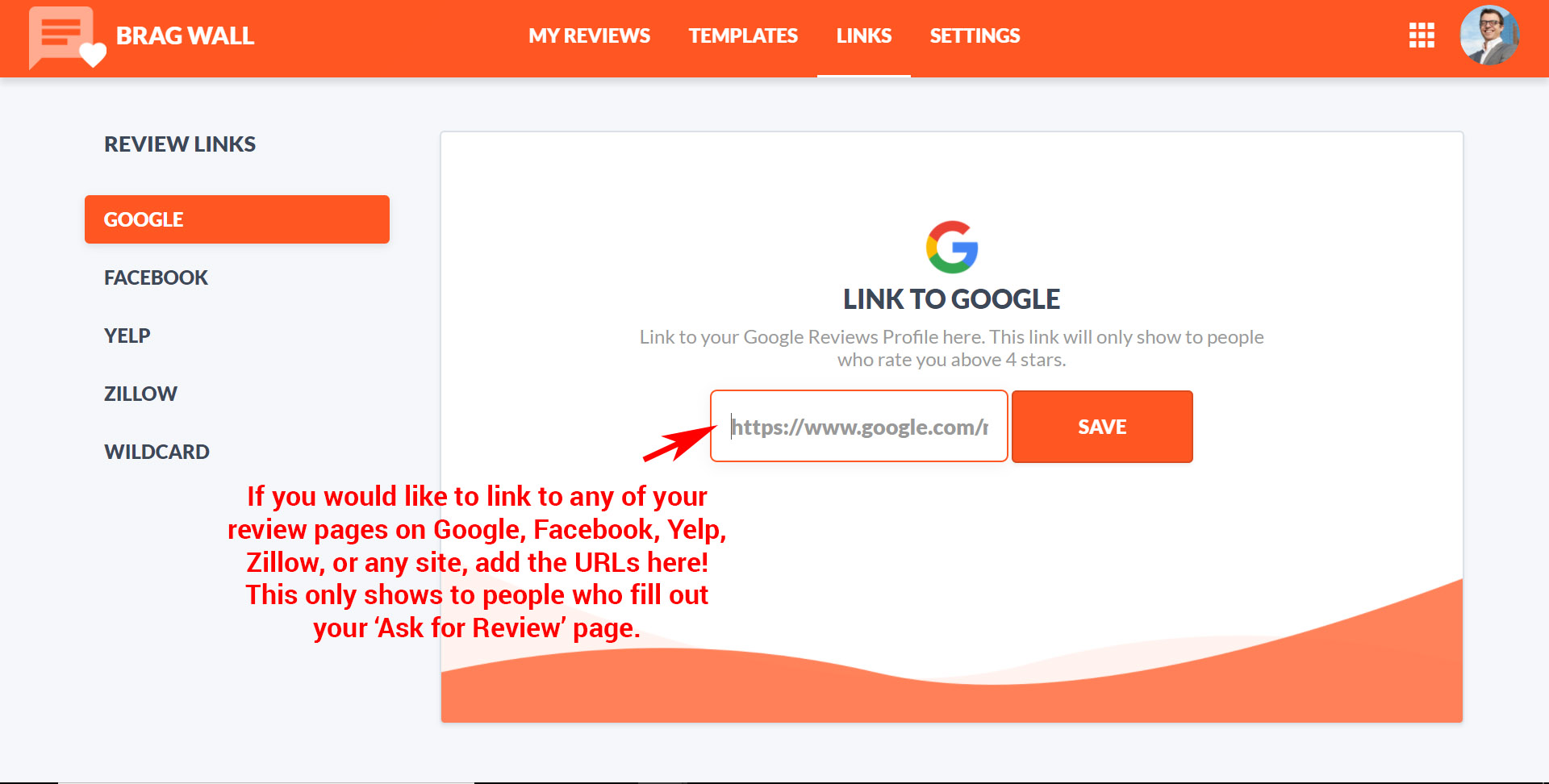 Settings (Brag Page)
And last but not least, your settings tab. You will want to give your Brag Wall a place to live on your site. This will be your Brag Wall's URL. It's important that whatever you use here doesn't contain any special characters or spaces. For example, "my testimonials!" would not work, however, "my-testimonials" would.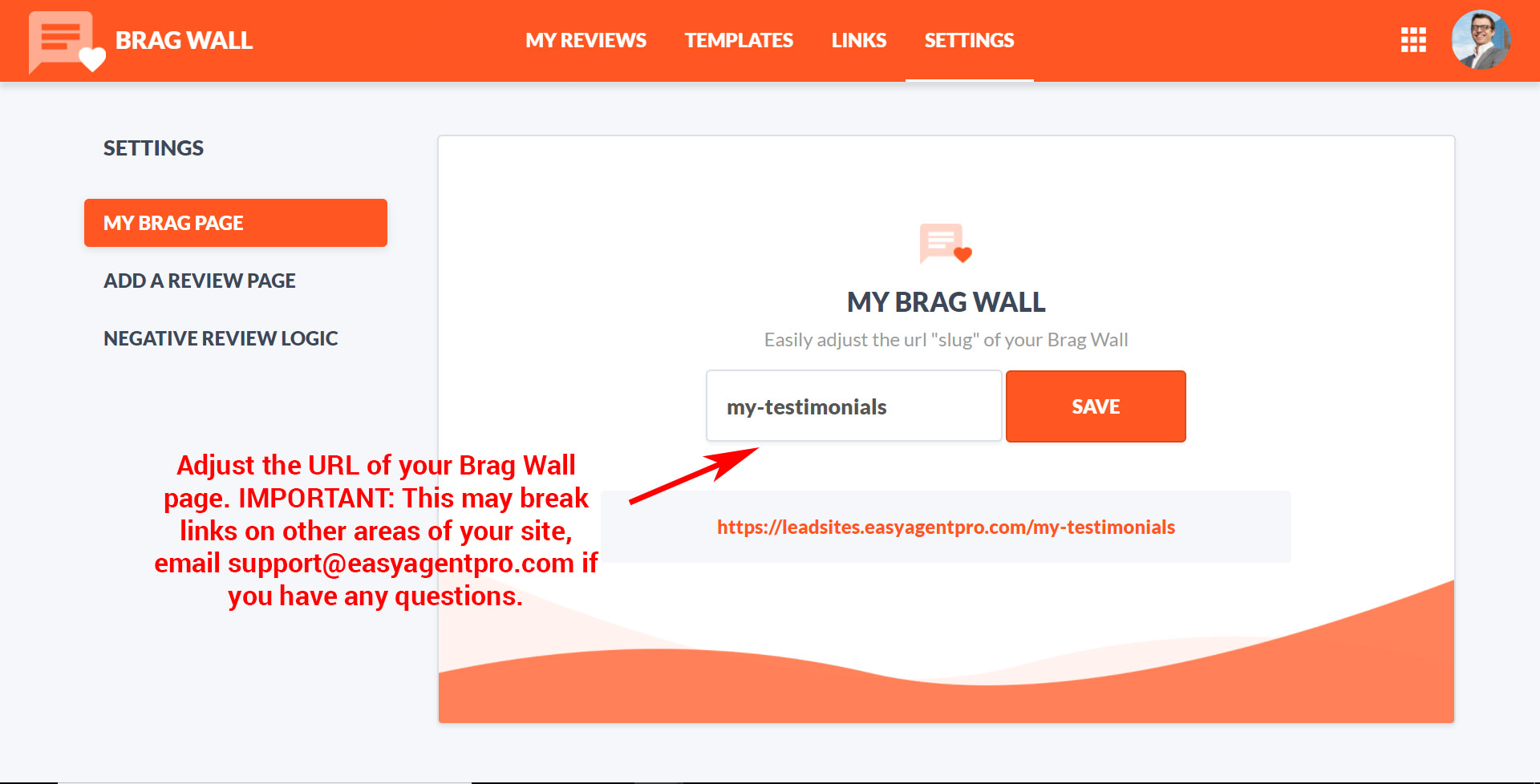 Settings ('Ask for a Review' page)
Just like your Brag Wall page, you will also want to give your 'Ask for a Review' page a place to live on your site. Remember to avoid spaces and special characters.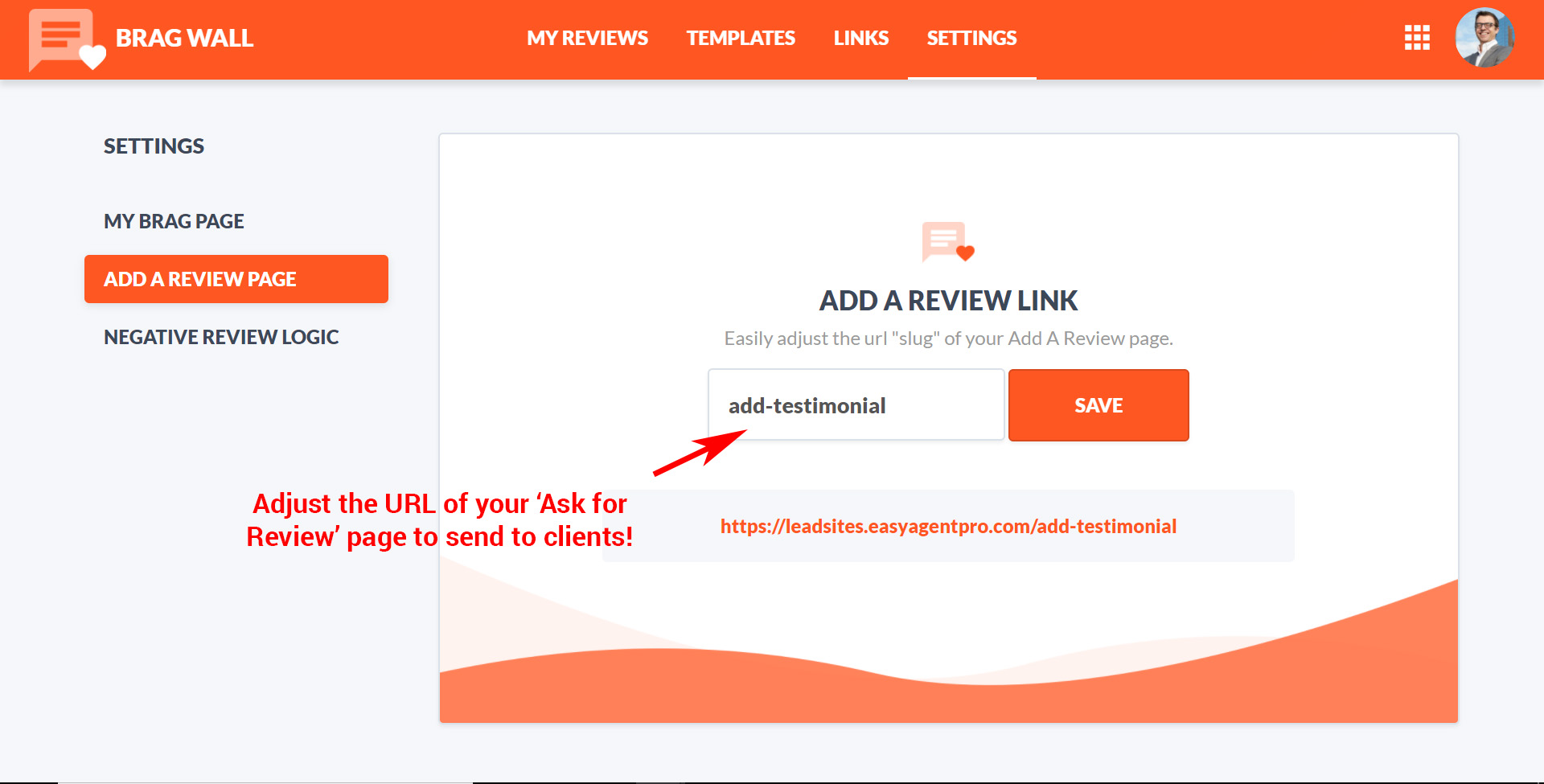 Negative Review Logic
As shown above, you have the option to direct clients to additional sites to leave reviews after leaving one on your site. However, this can be either a really good thing... or a really bad thing, depending on the feedback received. With negative review logic, you have the ability to control who will prompted to leave their review on additional sites by controlling the feedback required to trigger this option. For example, if you choose '4', only clients who leave a 4 star review or greater will be prompted to leave their review on additional platforms.