How to add a Pinterest pixel to your LeadSite and get started using Pinterest for real estate marketing.
Your LeadSite sets you up with Google Analytics in one easy click from your dashboard.
Your Pinterest (and Facebook) pixel, on the other hand, must be set up manually.
Here's how to do that:
How to Set Up Your Pinterest Pixel:
Log in to your Pinterest account (or create a business account) and go to your profile.
*If you're using an existing personal account, you may need to go to "Business Tools" and convert your page into a business account. If you don't want to convert your personal account to a business account, you'll need to start a new Pinterest account specifically for your business.
In the options to edit your profile, there is a "Website" field with a button that says "Confirm Website". Enter your website URL, click "Confirm Website," and copy the code Pinterest gives you. It looks like this: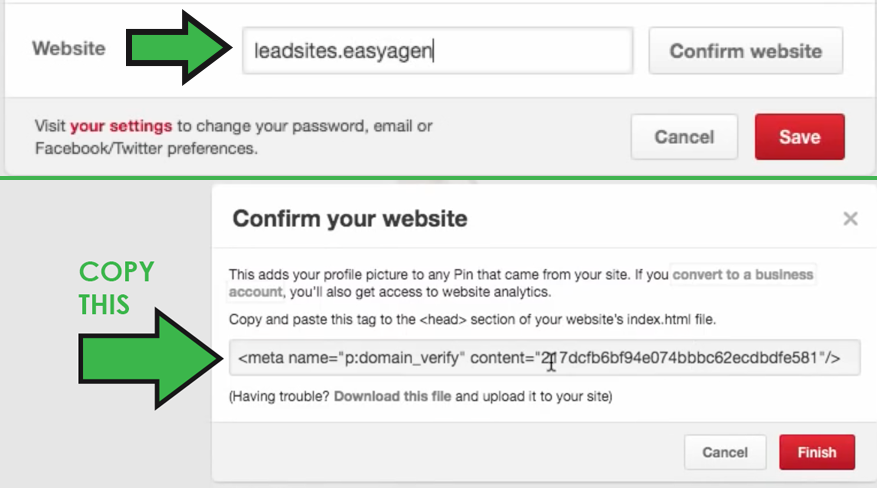 Next, log in to the Admin area of your LeadSite and go to your Pixels app.
In the Pixels app, you'll see an empty field titled "Pinterest Retargeting." Paste the code from Pinterest into the field, like this: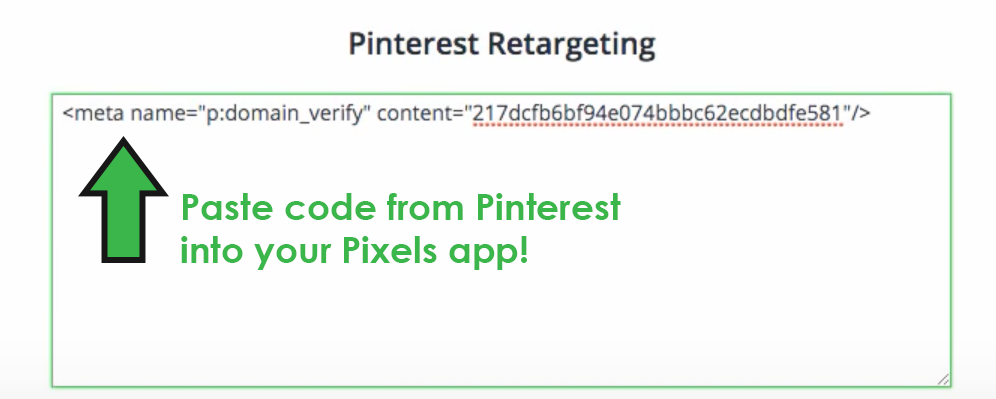 Click "SAVE CHANGES".
And that's it!