Looking to generate leads daily? We'll show you how:
This ad campaign generated 1-3 leads daily. The angle for the ad campaign targeted people who are looking to find their way into a single story home. This setup involves using video paired with a carousel ad on Facebook. Not only have we had agents successfully convert these leads into clients. The use of video has helped them increase conversion from the standard landing page setup as well as develop a more powerful branding strategy.
The Setup
Headline: Best Single Story Homes Near You
Texts: Tired of stairs? These are the best single story homes in the surrounding area.
Call To Action: Learn More
Images: Pick 3 that are representative of homes in your area.
Campaign Type
Conversion Facebook Ad - We created a custom conversion for the thank you page. This means that in Squeeze we selected "Redirect" and redirected people to a page when they became a lead. We pasted the URL for this thank you page into the conversion section of Facebook. Here's where you do that: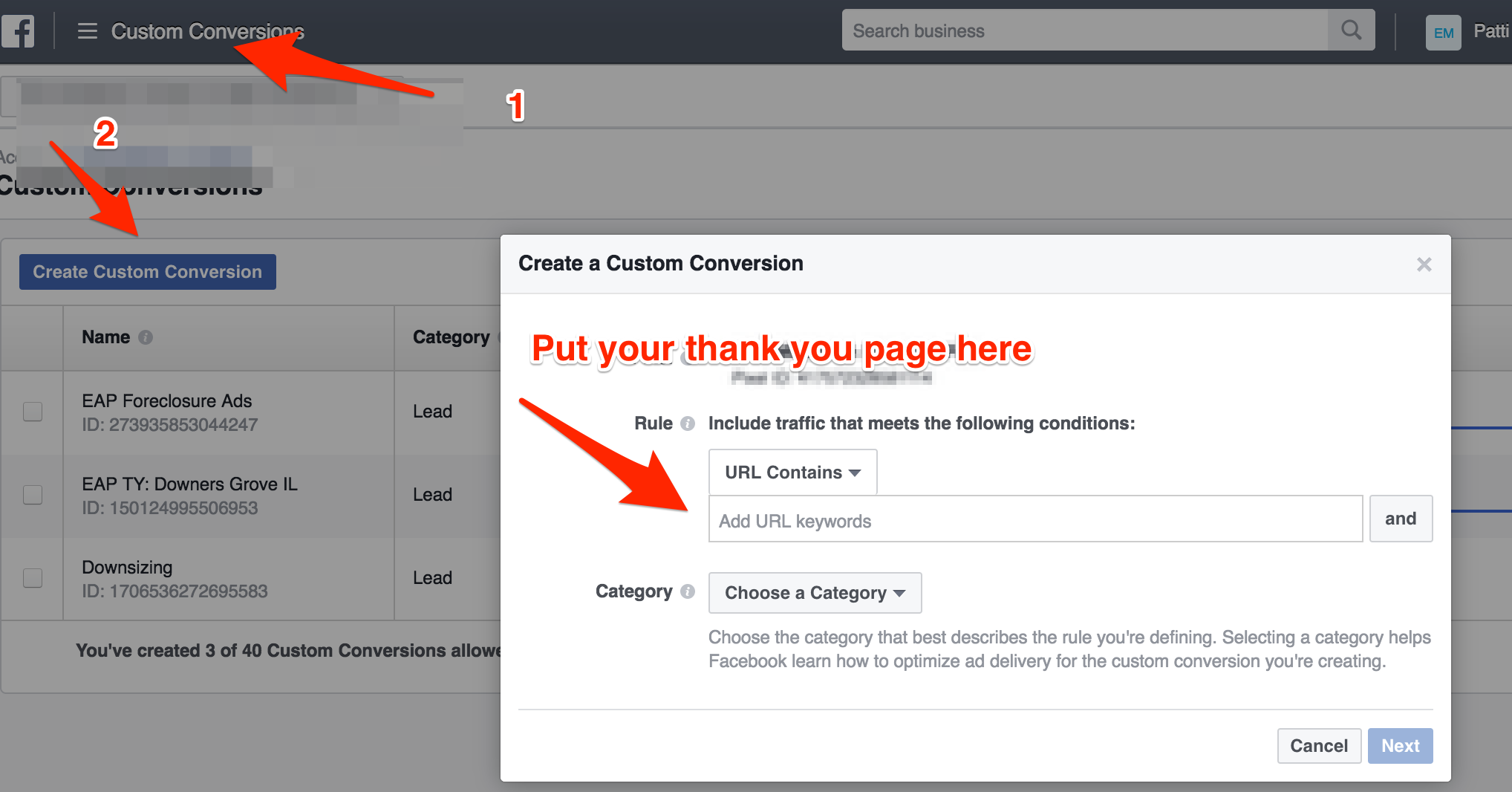 Landing Page
The landing page was really simple. It looked like this: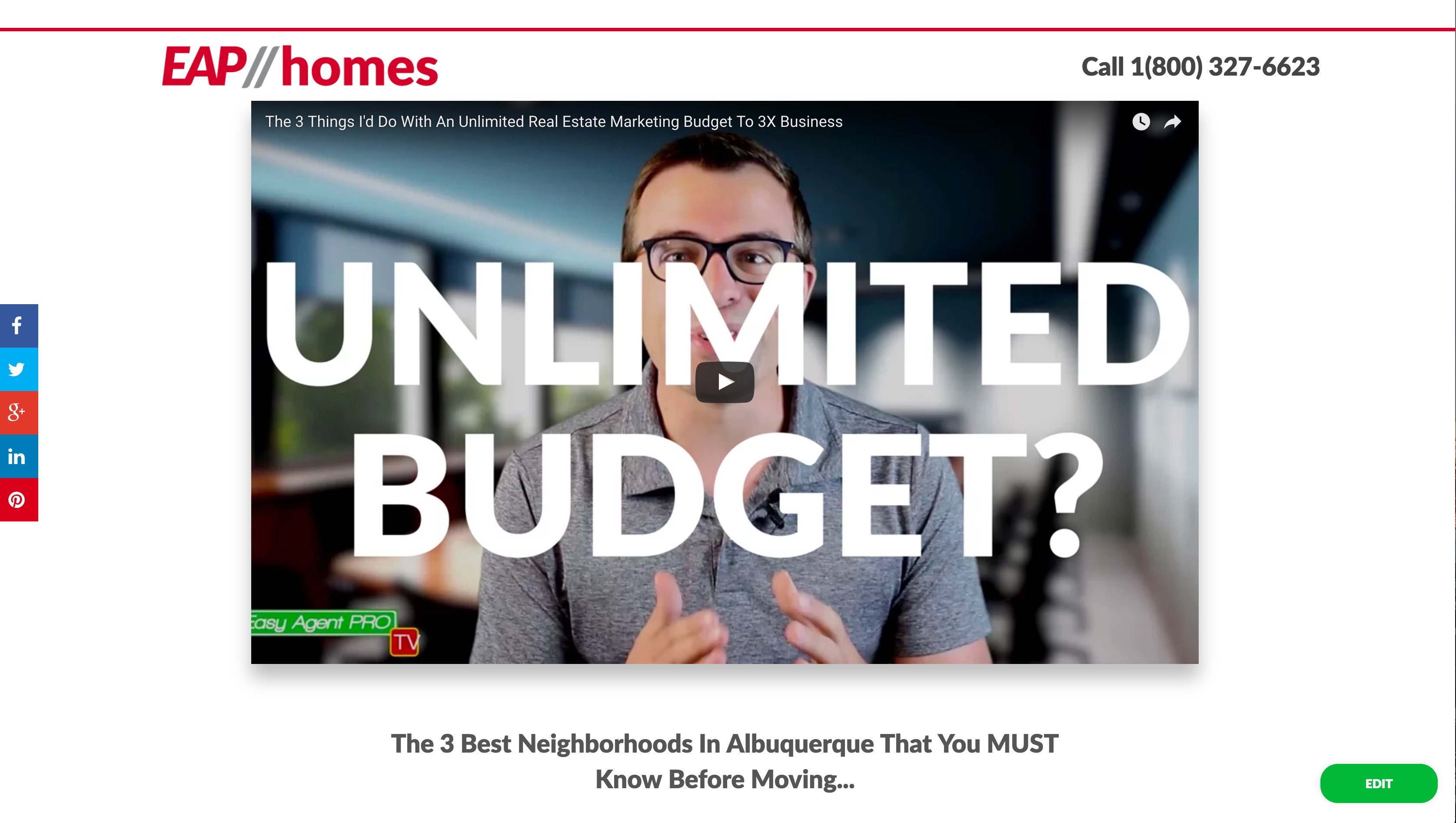 You really want to keep landing page text simple. Simplicity is always going to be your friend when it comes to both Facebook ads and landing pages. The more variables you add; means the more things that could potentially be changed to get better results.
Targeting
This ad was targeted to people who fell within two of the agent's most prominent zip codes. Zillow projected a $160 cost per lead in these areas, you can easily outperform this cost projection with this ad setup.
If you have the ability to create look-alike audiences or upload a CSV file of past clients, that's another way you could improve upon these results.