The Header + Footer app allows you to customize the look and layout of your LeadSite Header and Footer menus. Within the app, you can change the templates, edit some of the text, and add your brokerage/company information.
To get started with the Header + Footer app, navigate to Apps from your LeadSite dashboard and scroll down to select the Header + Footer app.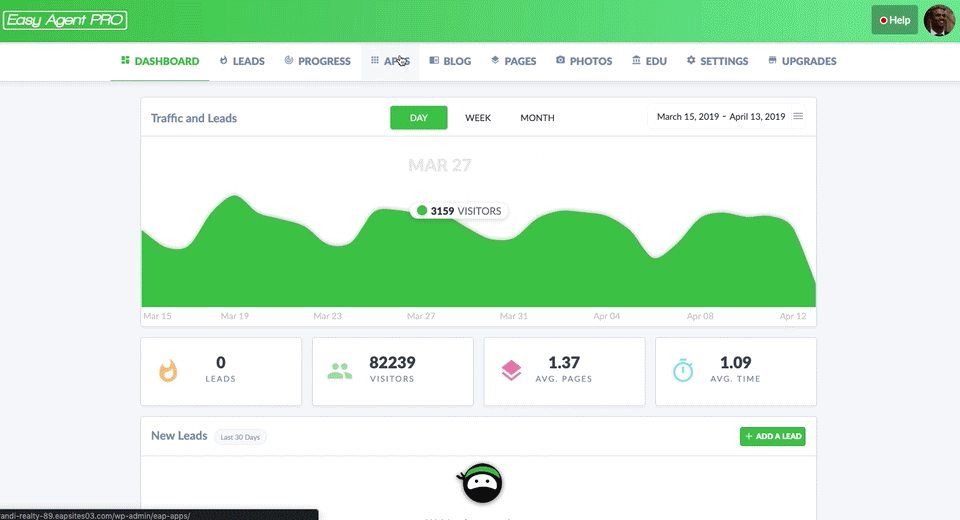 Once inside the Header + Footer app, you can use the quick select options in the middle of the screen, or you can access the options via the menu bar of the app.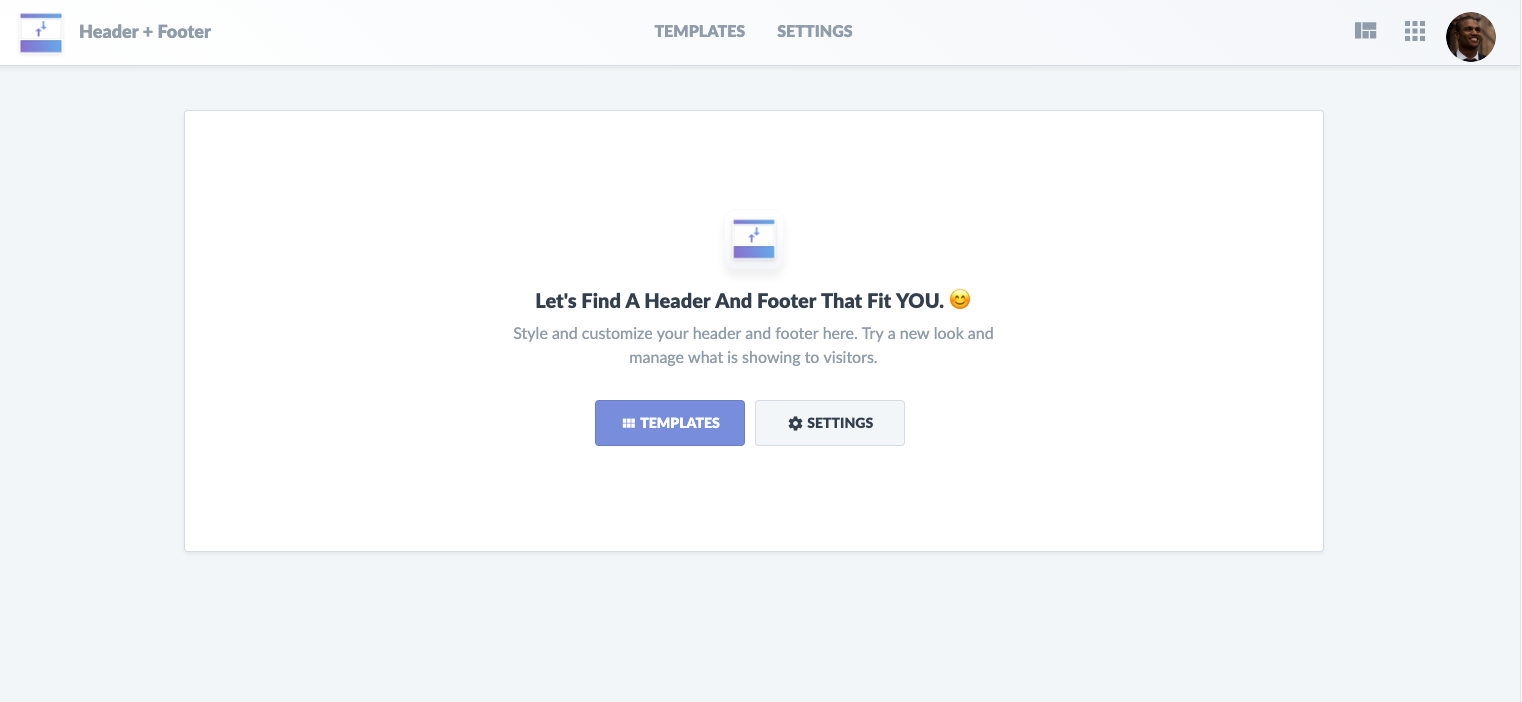 Templates
By clicking the Templates menu item, you'll see you're taken to the template selection page. On the left, you'll see a menu appears that allows you to select either a Header template or Footer template.
Tip: You'll see that your currently selected/active Header or Footer template is denoted with a blue box that says Active.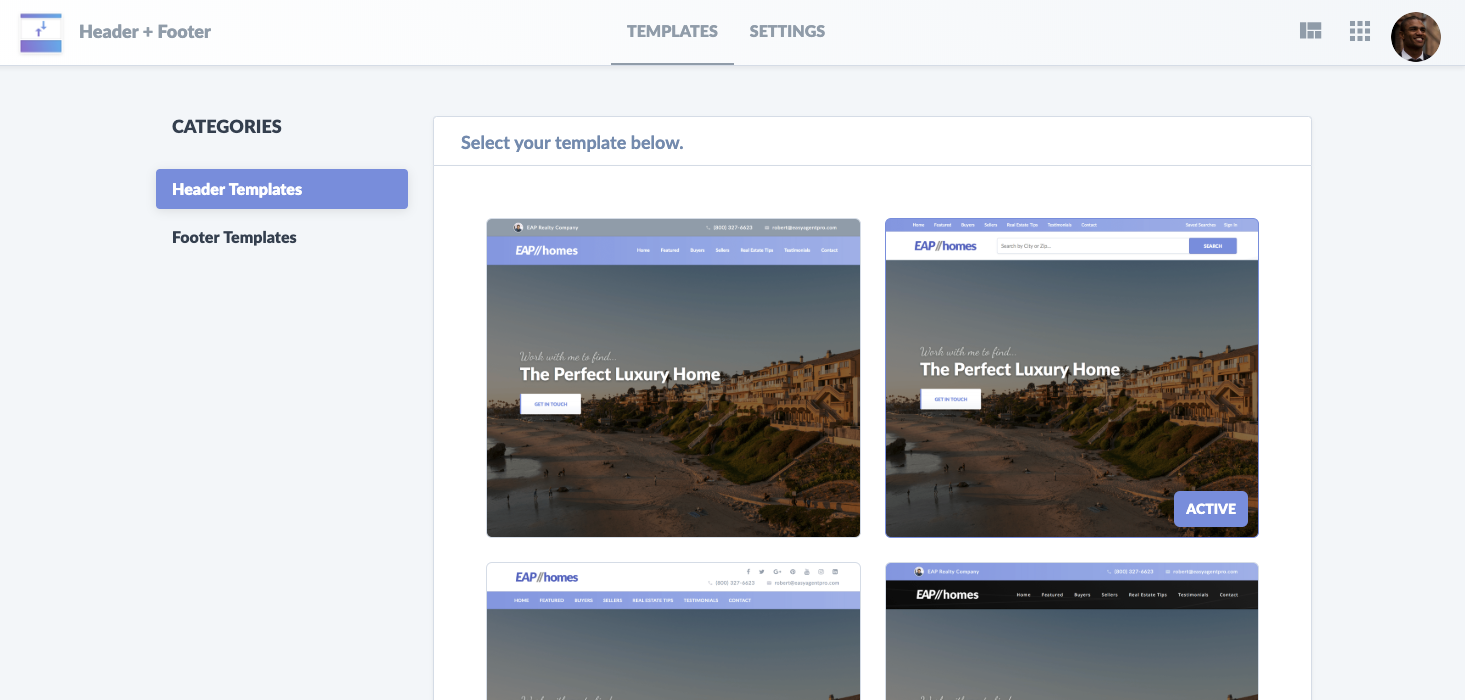 Once you select a template for your Header or Footer, you can customize the information that appears in your Header + Footer by clicking Settings in the top menu.
Please note, that the available options and settings are not always the same, and may or may not be available depending on the Header or Footer template you choose.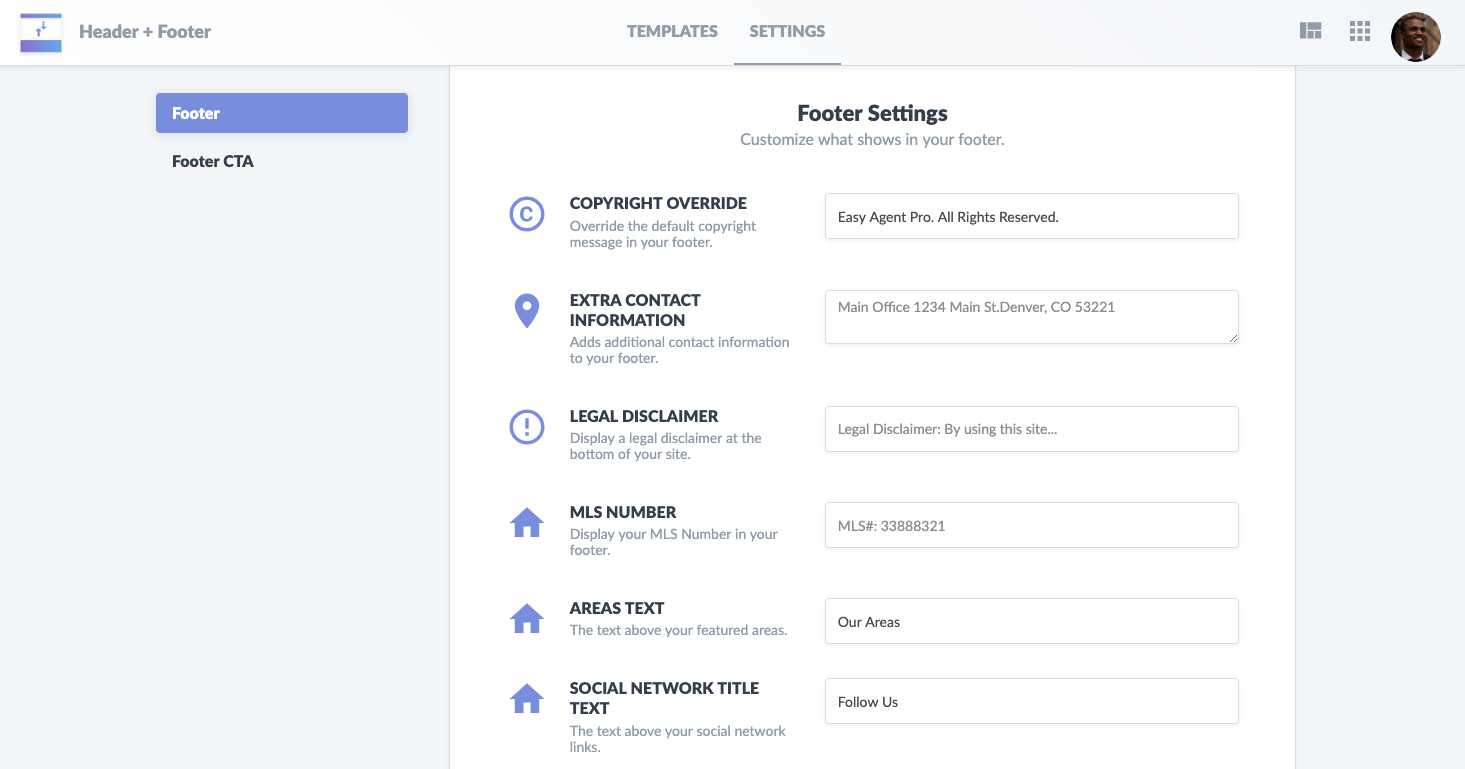 Watch the video above for a more detailed explanation of the Header + Footer app and the settings available.