Social Posting an automated tool to help agents dominate on social media.
The Suggestions list automatically pulls in your best IDX/MLS Listings, blog posts, InstaFarms (neighborhoods), and Testimonials. You can quickly schedule 20+ posts from our 100+ pre-written templates into the Queue.
You can add to the list, edit the prewritten posts, and/or drag-and-drop to reorder of them.
You can also tweak your default posting schedule to suit your needs.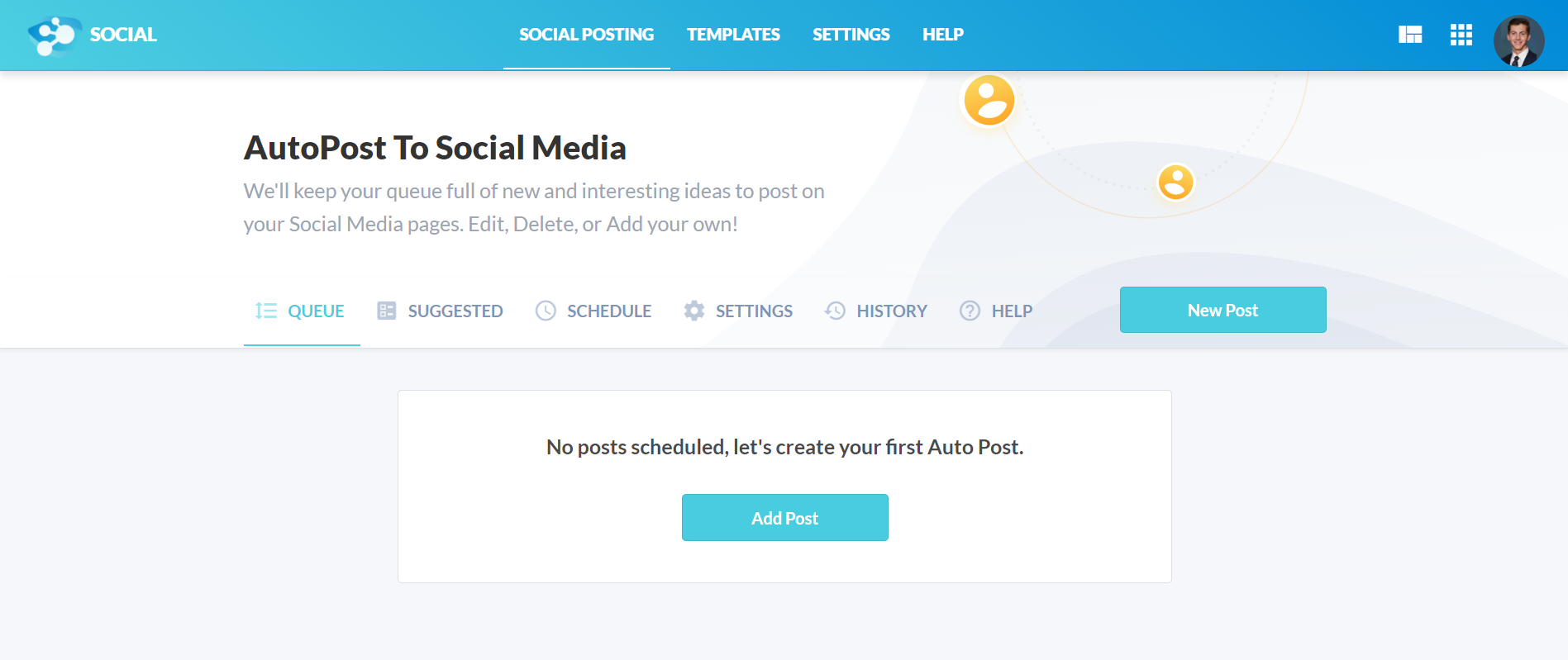 Under settings, you'll find the ability to turn off certain categories of posts. You'll also be able to disable LeadLock. All social posts are shared with #lock behind this URL. This should help most agents get more leads by default through using Easy Agent Pro.
Finally, You can add or remove social profiles in settings at anytime.
Templates
In this tab you can choose which design you want your Social Share buttons to display as.
Settings
In the Social Profiles tab, add a link to each of your social media pages by copying and pasting the URL into each of the corresponding sections. You can alter the way Social Share displays to visitors in the Display Options tab. Choose which networks are active on the sidebar in the Active Networks tab. The Social Count tab allows you to track how many times your site has been shared on social media. You can also choose to display the Social Count on your website.
FAQs
1) Why am I seeing no IDX/Listing Posts? Usually this is because you have not saved a shortcode or there are no listings in the shortcode you've saved on the social posting settings page. We need you to create a shortcode for all the listings you want us to share.
2) Why did my post get sent out later than when I scheduled it? Social posting by Easy Agent Pro runs every 15 minutes. Your post will be sent out up to 15 minutes after the time you put on the schedule.