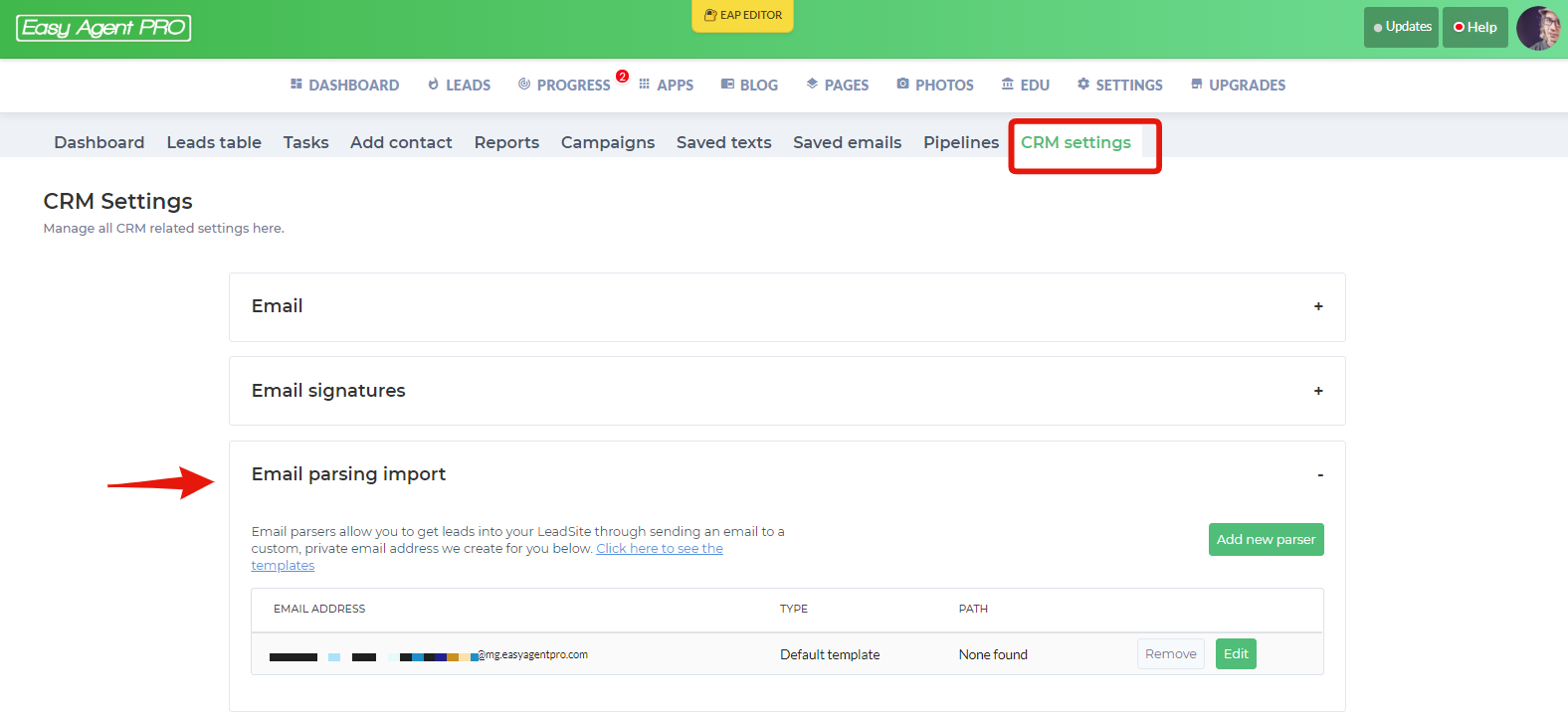 The Email Parsing feature in the Easy Agent PRO Leads CRM now allow you to create a custom, private email address to get leads into your LeadSite.
Follow the templates below:
Default Template Format:
First name: John
Last name: Smith
Email: john.smith@gmail.com
Phone: 000-222-3333
Zillow Template Setup (via Zapier):
Login to both your Zillow and Zapier accounts.
From your Zillow account, head to Settings>Connect my CRM
"Add Subscription" and find Zapier from the list and click next. Insert your Zapier account email address

Create a new Zap in Zapier using "Zillow Tech Connect" as the app in step 1.
For step 2, choose the app "Email by Zapier", and add your unique Parsing Email Address found in your CRM settings in the "To" section of the Zap.
Insert the Default Template Format found above, and connect template options.

Save, Test, Done!