A lot of agents work hard on their blogs, but they forget something really important…
I'm talking about "lead capture"... Actually turning visitors into leads.
We can't let all that hard work go to waste!
Today, I'm going to teach you a super simple way to start getting leads from your blogs… (and it only takes 5 minutes!)
Seriously, this works insanely well... try it out this week!
I like to call it the "Triple Threat".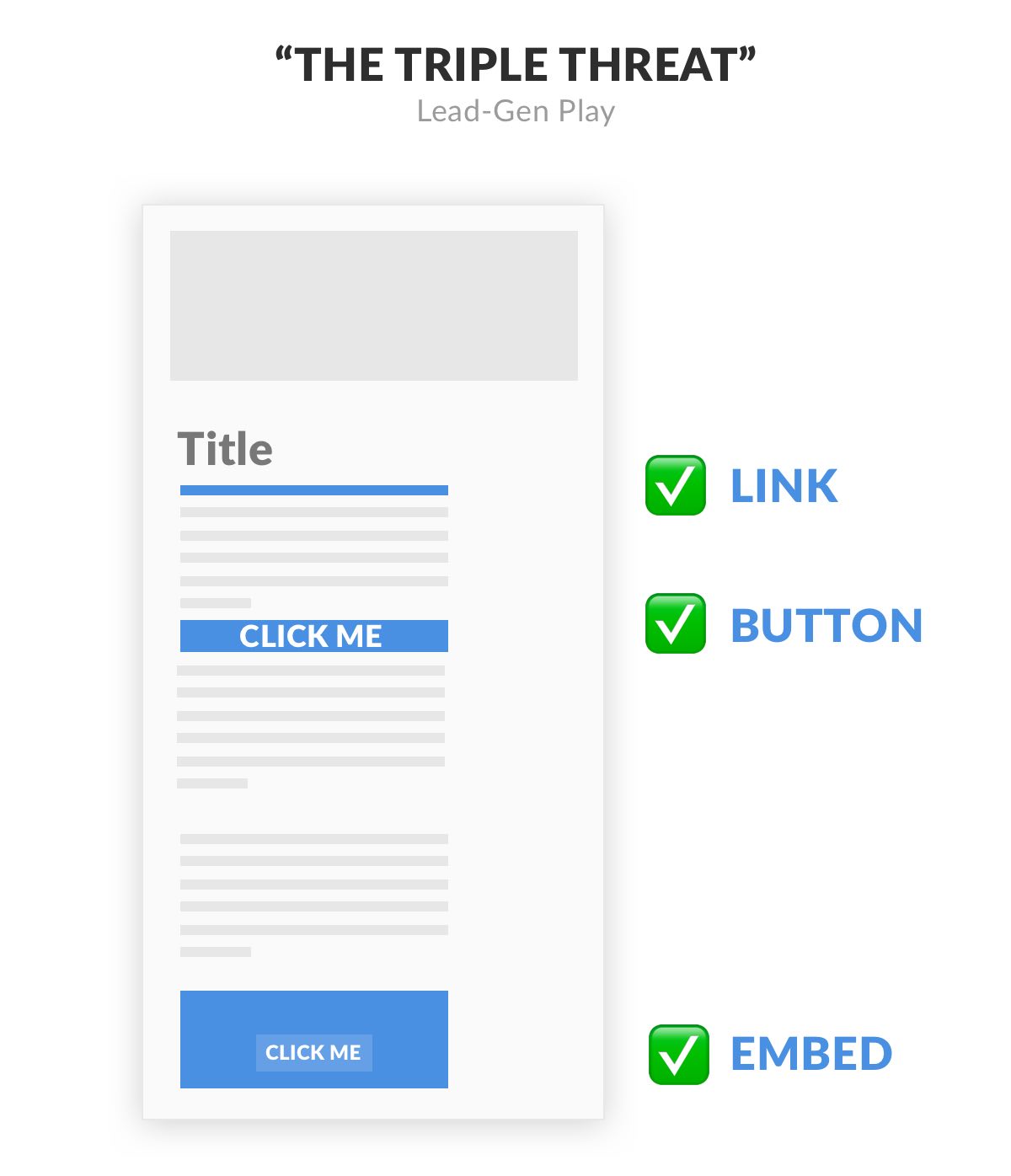 Find a juicy blog post on your website to do this on.

Create a small giveaway that would help someone reading this post (can be as simple as a shared google doc!)

ie. 9 Mistakes People Make When Selling, 10 Best Kept Secrets For Selling Your Home

Ninja tip: Try searching Google results to find a winning headline. ie "selling my home"

Create a Smart Pop-Up for your offer like this:



Link to this Smart Pop-Up at the top of your post.

Embed a "call to action" button after the first paragraph.

Embed the entire Smart Pop-Up at the bottom of the post (or another button).

That's it!
Here's what this is going to do for you:
Capture leads on all your top performing posts
Figure out EXACTLY what your audience wants/likes
Give more value! Amazing downloads = amazing leads
Fast testing and experimenting to learn what works (5min to create)
Homework:
Find your top 5 high traffic posts in Google Analytics

Add 1 giveaway to each of the 5!

Passively fill up your CRM :)