ManyChat Integration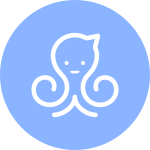 ManyChat now integrates with your Leadsite!
With a few steps, you can start using ManyChat's Facebook Bot to start interacting with visitors to your site! Here's how it works!
First off, you will want to create an account with ManyChat if you have not done so already! They have two pricing models, FREE and PRO. Choose the model that is appropriate for you!
Sign in with Facebook and connect your Facebook page or create a new page to continue.
Once your page is connected, you will land on the ManyChat Dashboard. In the left-hand toolbar, select "Growth Tools"
*Click on any image to enlarge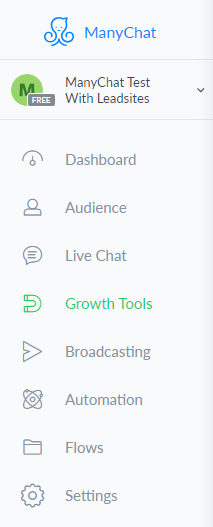 Create a new Growth Tool by pressing the + New Growth Tool in the upper right corner.

A toolbar will open. Select anything from the Overlay Widgets category. You can name and customize the Initial State to your liking and then once you are done, click next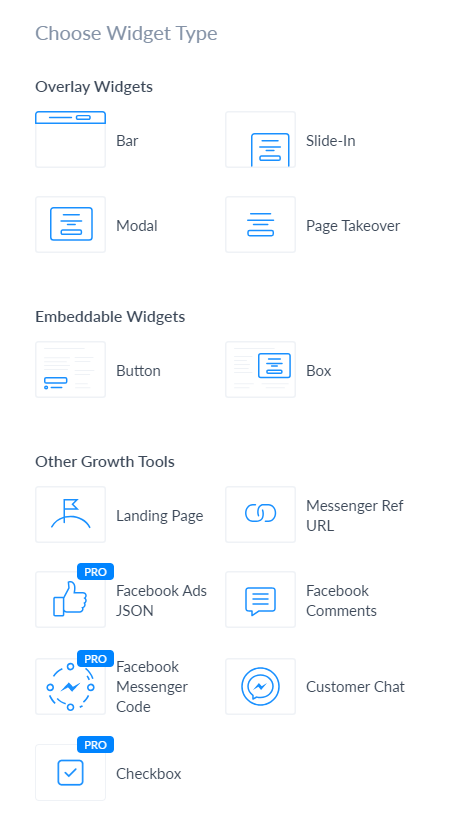 Make any changes to Submitted State and Opt-in Actions. After you are done, click on Setup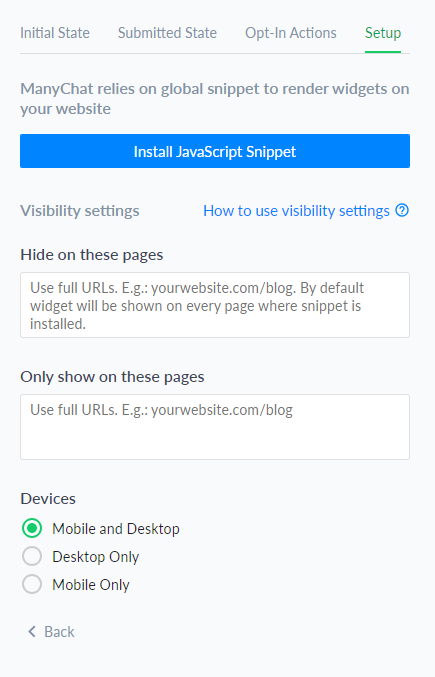 Click the blue Install JavaScript Snippet. Add your site for authorization if it is not there already.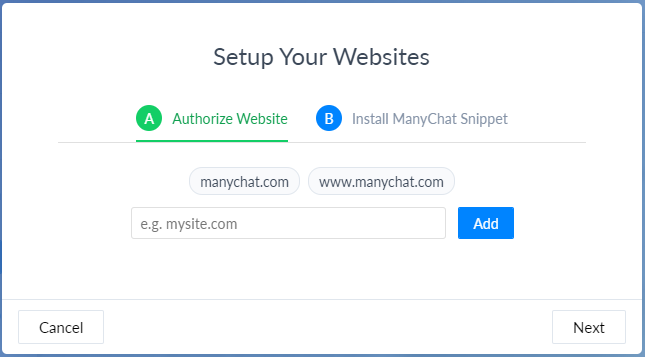 After adding your site for authoization, click the Install ManyChat Snippet tab. Copy the script to your clipboard and then click Finish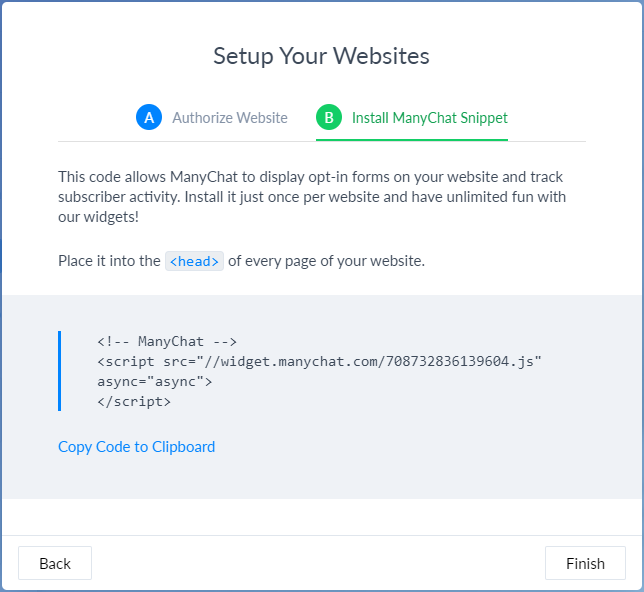 Before leaving, make sure you switch the widget from "Draft" to "Active", or else the widget will not work when you add it to your Leadsite!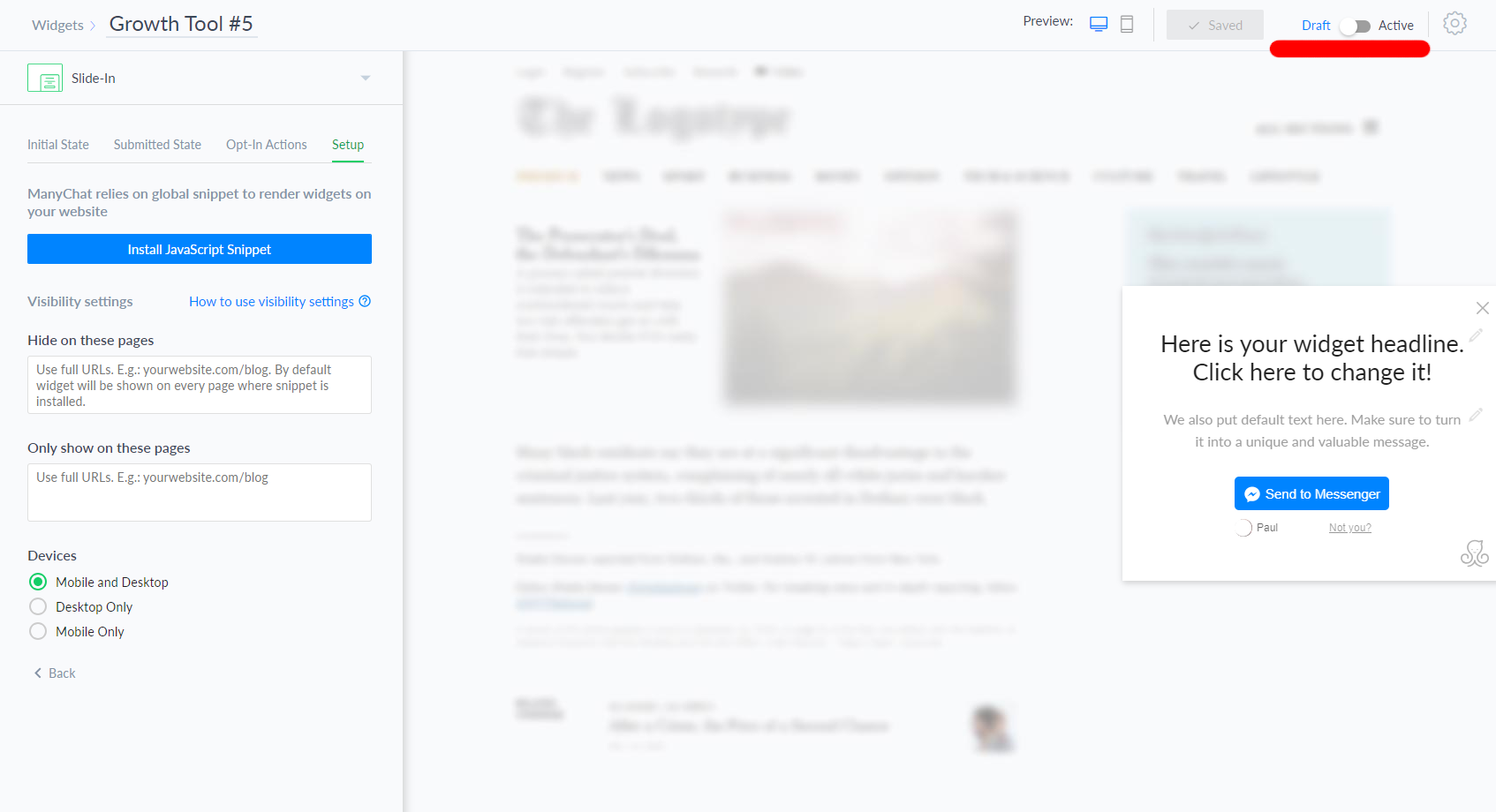 Now, you will want to jump over to your Leadsite to finish installing the widget!
Head over to your Pixels App and paste that code you copied earlier into the "Wildcard" field. Hit Save Changes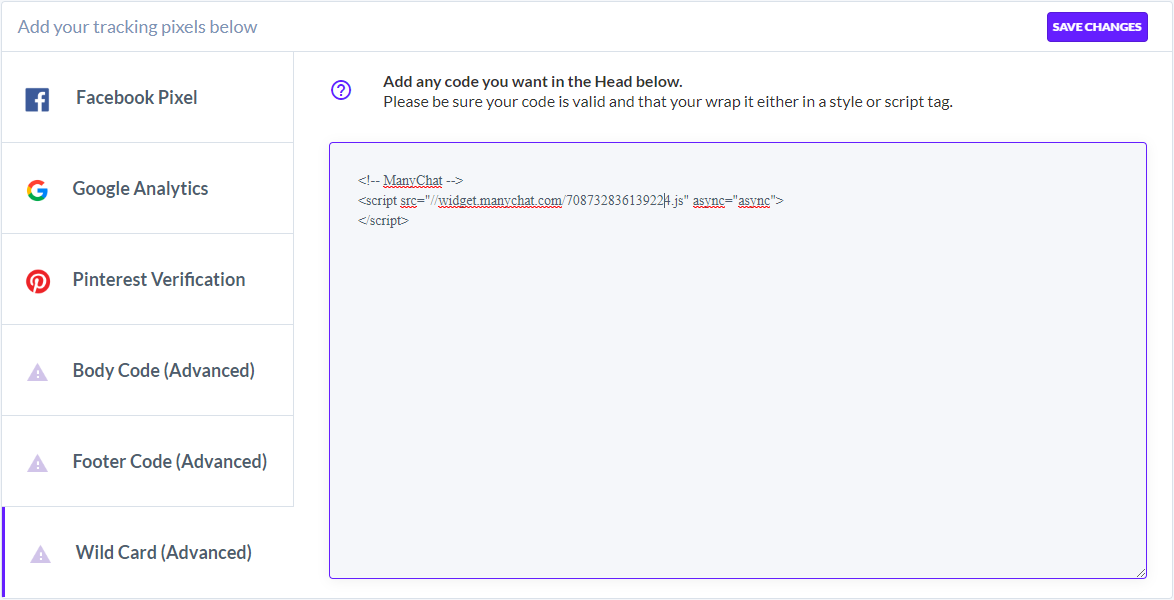 The final step is to configure your legal settings to disable GDPR and the Cookie Disclaimer. The ManyChat widget does not work with them enabled.
Navigate back to your dashboard and then press Settings.

Click on the Legal tab to disable the GDPR and Cookie Disclaimer. Make sure you save!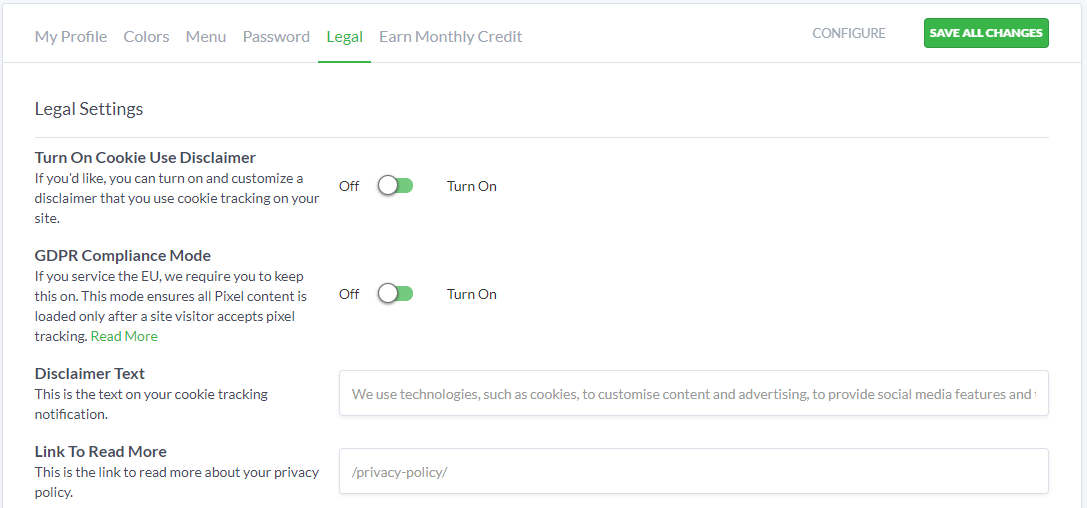 You are all done! ManyChat is integrated onto your Leadsite!
---
---