The Homepages App allows you to customize the look and layout of your homepage and information displayed. Within the app, you can change the homepage template, edit text and section headers, and add listings to your homepage.
To get started with the Homepages app, navigate to Apps from your LeadSite dashboard and scroll down to select the Homepages app in the Site Design section of your Apps.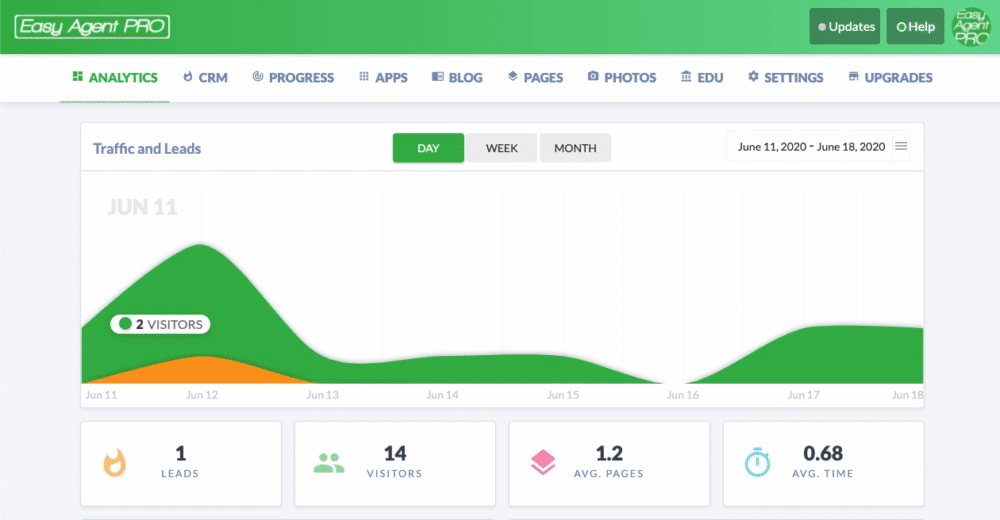 Once you're within your LeadSite app, you'll see many options and settings available to customize your homepage.
Let's first take a look at the options available via the top menu of your Homepages app:

Templates
The Templates menu option will take you to the templates page where you can view and select the various homepage templates (or layouts) of your homepage.
Preview
The Preview link will allow you to preview your current homepage layout and text, as well as provide you the ability to see how your homepage appears on other devices, such as a tablet and phone.
In addition to previewing your current homepage, you can also scroll through the available templates in preview mode to see how your homepage will look with a different template.
Settings
By visiting the Settings section of your Homepages app, you can access many editable items for your current homepage, such as the text/copy, homepage images, as well as adding a shortcode for displaying an IDX market with home listings. Please note, that the available options and settings are not always the same, and may or may not be available depending on the homepage template you choose.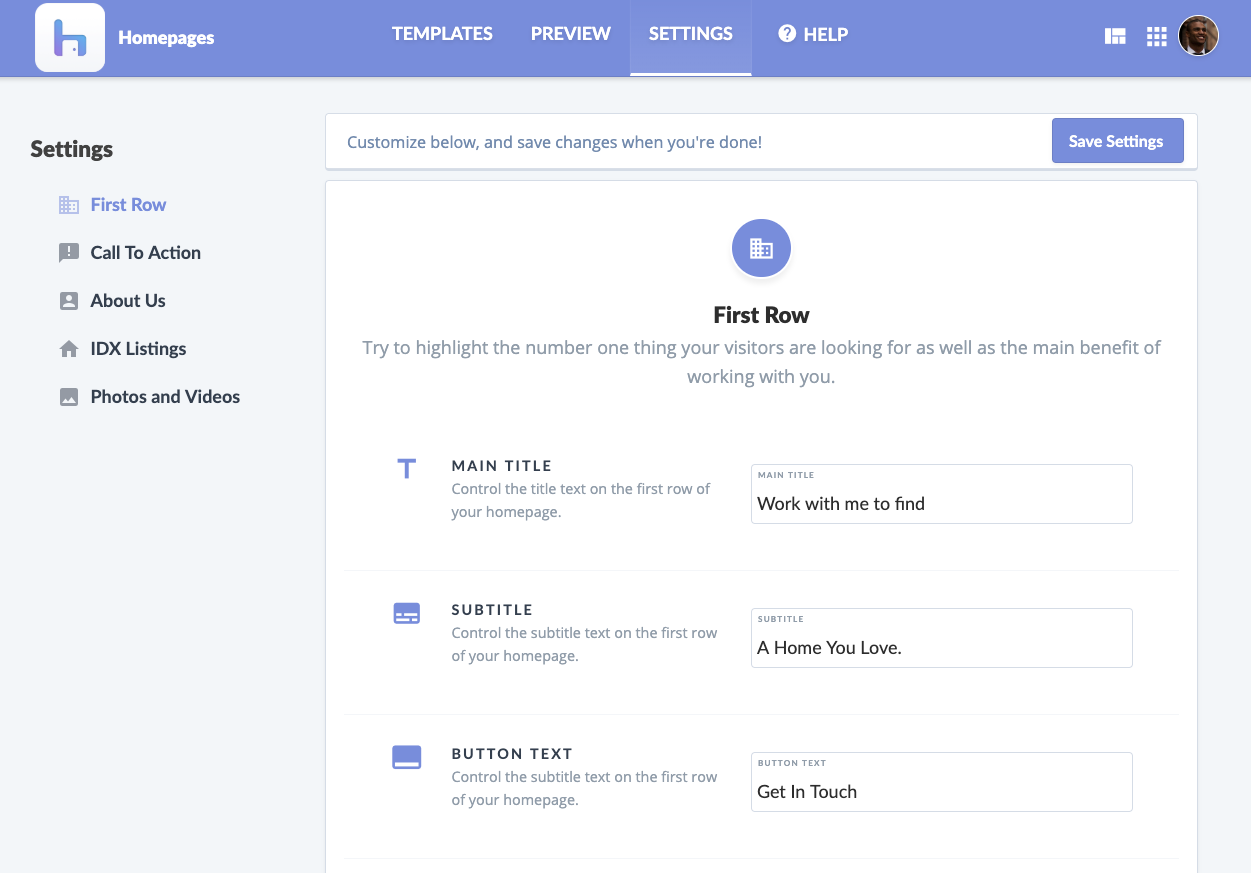 You may have noticed that when you first visit your Homepages app, there are a couple quick links for you on the first page of the app, which looks like this: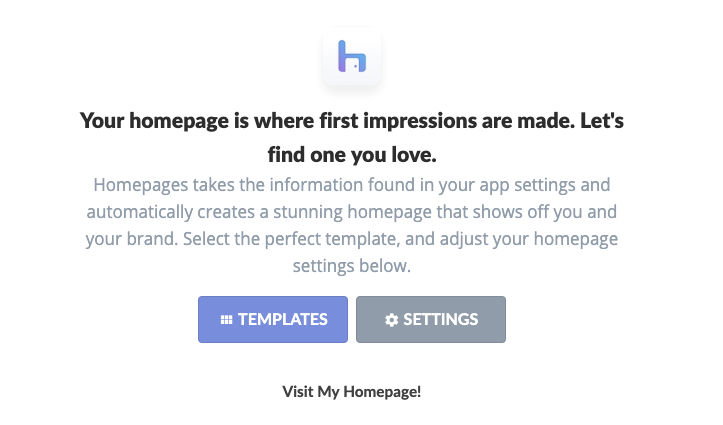 The three options available here: Templates, Settings, and Visit My Homepage. Templates and Settings are quick links to the menu items above, and clicking on Visit My Homepage will open your website in another browser tab or window for you so you can see how it currently appears.
Please note, when you're logged into your website and view your site the green menu bar will appear above your site content. This is only visible to you and is not visible to your site visitors.
Watch the video above for a more detailed explanation of the Homepages app and the settings available.