The Homepages App allows you to customize the look and layout of your homepage and information displayed. Within the app, you can change the homepage template, edit text and section headers, and add listings to your homepage.
To get started with the Homepages app, navigate to Apps from your LeadSite dashboard and scroll down to select the Homepages app in the Site Design section of your Apps.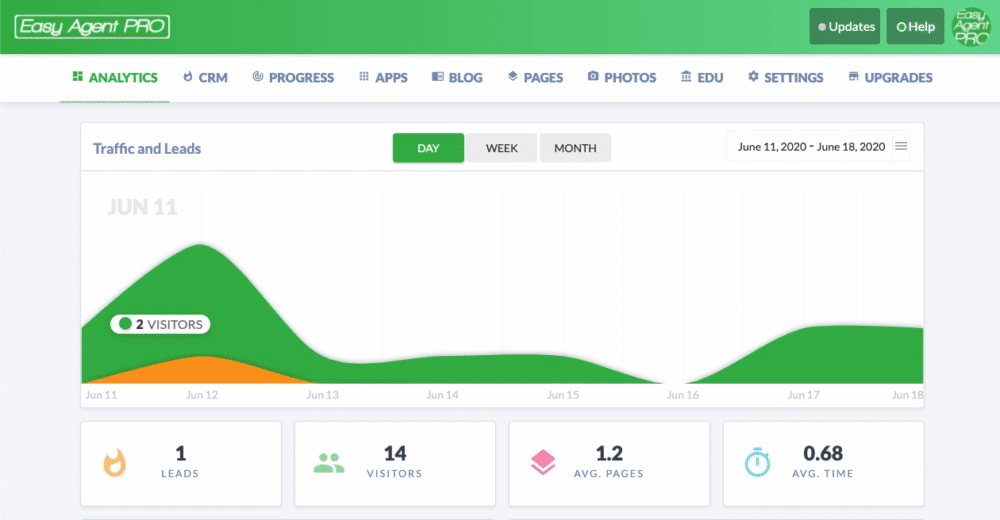 Once you're within your LeadSite app, you'll see many options and settings available to customize your homepage.
Let's first take a look at the options available via the top menu of your Homepages app:

Templates
The Templates menu option will take you to the templates page where you can view and select the various homepage templates (or layouts) of your homepage. Select one of the various themes from the left hand side bar.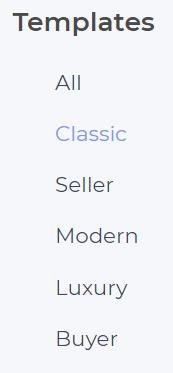 Each template has its own unique viewing experience so choose one that best suits your leadsite's audience.
Preview
The Preview link will allow you to preview your current homepage layout and text, as well as provide you the ability to see how your homepage appears on other devices, such as a tablet and phone.
In addition to previewing your current homepage, you can also scroll through the available templates in preview mode to see how your homepage will look with a different template.

Settings
By visiting the Settings section of your Homepages app, you can access many editable items for your current homepage, such as the text/copy, homepage images, as well as adding a shortcode for displaying an IDX market with home listings. Please note, that the available options and settings are not always the same, and may or may not be available depending on the homepage template you choose.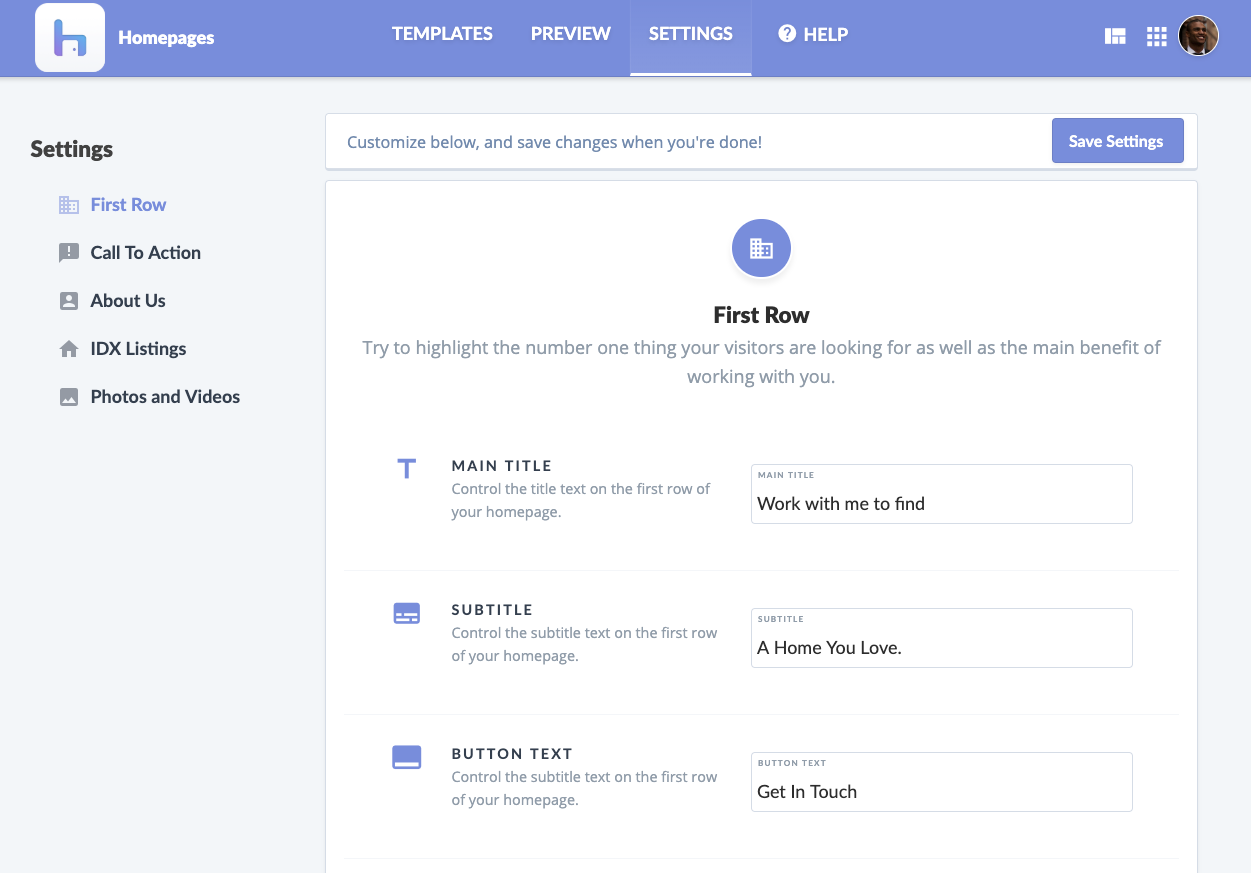 First Row
This is where you can customize the very first row that visitors see on your website. Change the text with the Main Title and Subtitle. The IDX Search form allows you to enable a search bar that visitors can use to search for and view your listings.
Call to Action
This setting tab allows you to customize your call to action row of your homepage. It is located right above the footer section of your homepage. Change the text using the main title, subtitle, and button text boxes. You can add a permalink to a page of your choosing using the button link section.
About Us
This is your chance to show visitors why they should work with you. Customize the text, add a permalink, and select an appropriate brand image for this section of your homepage.
IDX Listings
In this section, you can insert an IDX shortcode to display your listings on your homepage. To find out more about IDX shortcodes, click here.
Review and Blog Settings
Customize what your review and blog row says on your homepage by editing the text in both the Review/Blogs Title and Subtitle sections
Areas Settings
Here you can edit the text of your homepage areas box.
Photos and Videos
This is the section that allows you to add a personal touch to your homepage design. Simply upload and add images or videos into the three image boxes. The Primary image is what displays as the background of your first row. The Secondary image is the background of your call to action row above the footer. Finally, the Social Sharing image is what displays anytime you share your site on any social media platform.
You may have noticed that when you first visit your Homepages app, there are a couple quick links for you on the first page of the app, which looks like this:
You may have noticed that when you first visit your Homepages app, there are a couple quick links for you on the first page of the app, which looks like this: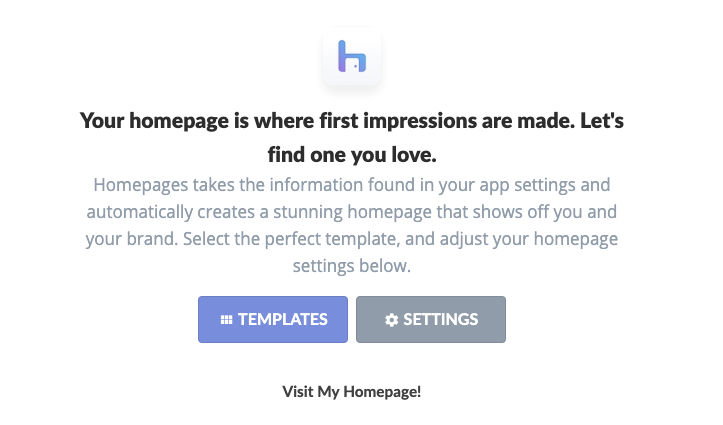 The three options available here: Templates, Settings, and Visit My Homepage. Templates and Settings are quick links to the menu items above, and clicking on Visit My Homepage will open your website in another browser tab or window for you so you can see how it currently appears.
Please note, when you're logged into your website and view your site the green menu bar will appear above your site content. This is only visible to you and is not visible to your site visitors.
Watch the video above for a more detailed explanation of the Homepages app and the settings available.