LeadSites utilize a powerful combination of EAP apps and IDX features to maximize your lead capture potential! Learn where leads get stored!
Leads captured on your website get stored in 1 of 2 places: in your LeadSite's backend (which can be accessed by typing /login after your site URL) or in your IDX control panel (http://www.ihomefinder.com/login/). Please contact support@easyagentpro.com if you need help finding your login credentials to either system.
EAP Login (/login on your site):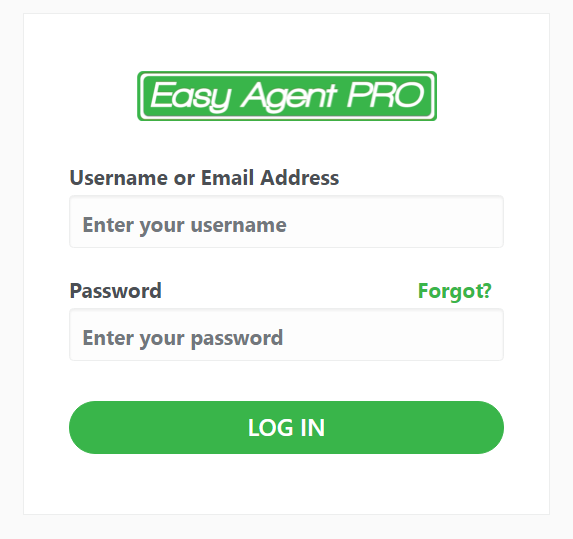 EAP Leads: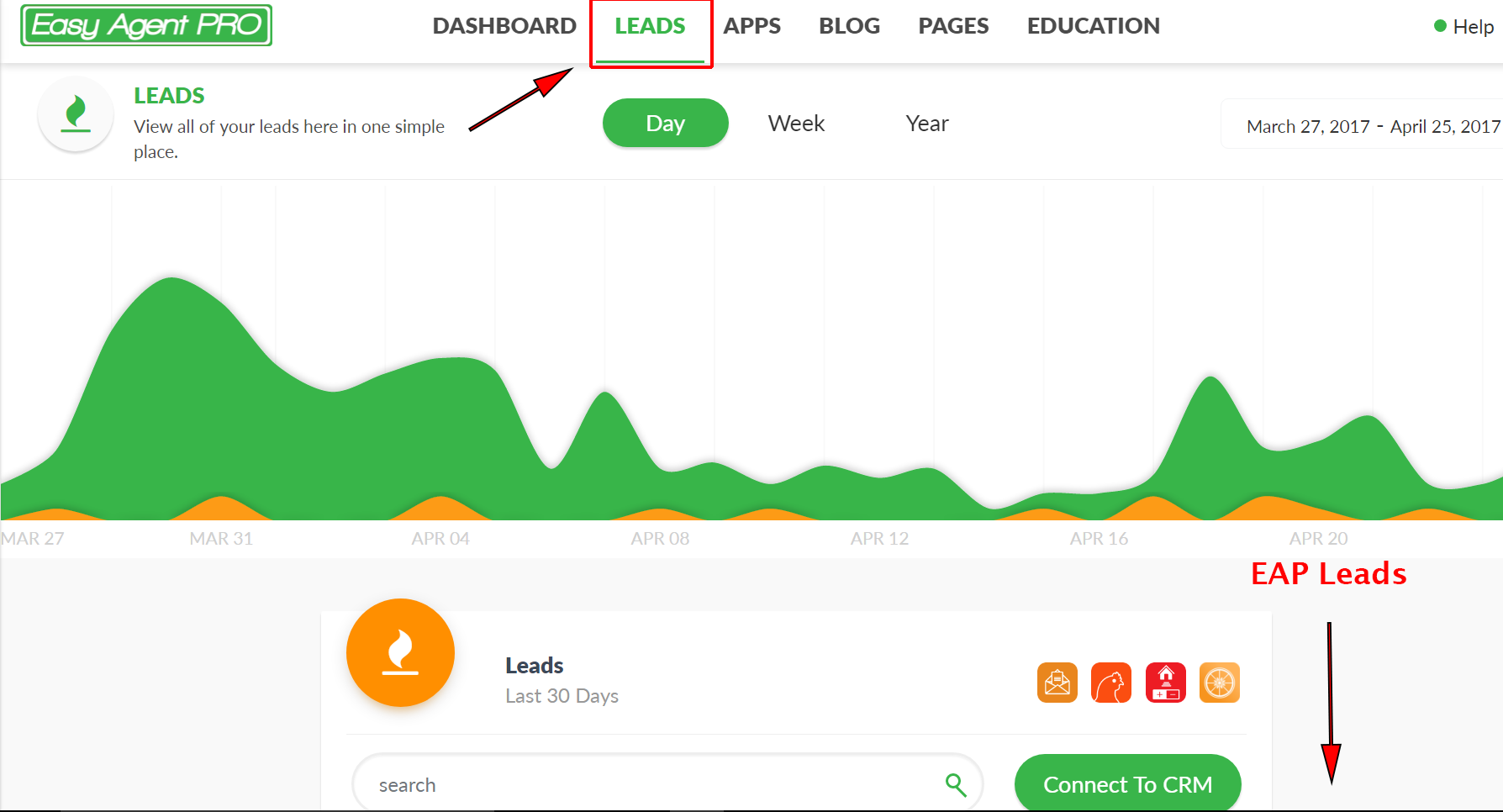 IDX Leads: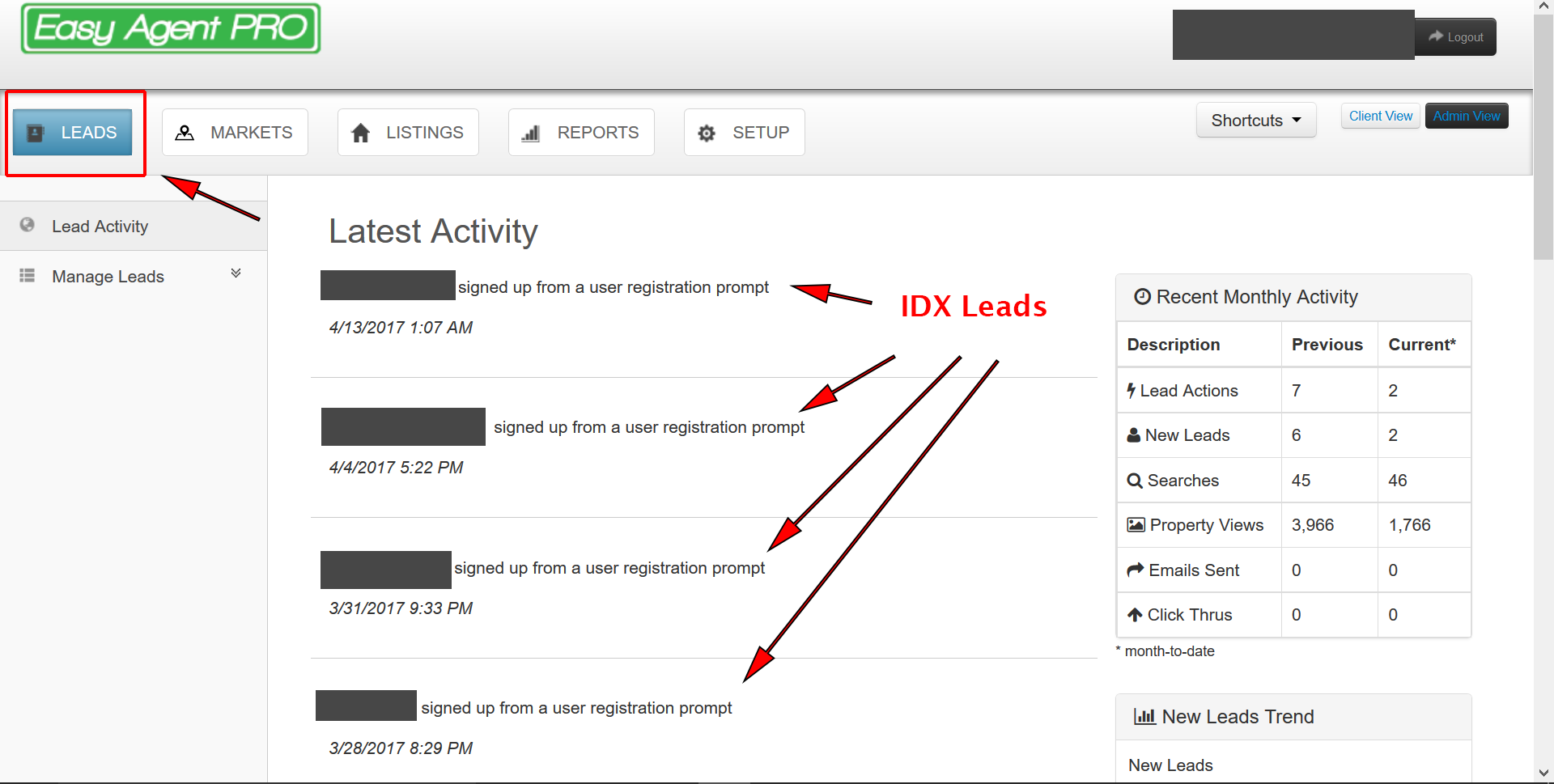 Any lead captured through an EAP application such as Instafarm, Squeeze, Seller Magnet (/home-value-analysis on your site), Schedule A Call (/schedule), LeadLock, Contact Me (the tab on the right-hand side of your site), and the Schedule A Call form (#sac) get stored in the backend of your Easy Agent PRO LeadSite.
You can connect your EAP site to a CRM to have these leads passed through to WiseAgent, LionDesk, and more!
Any lead captured through an IDX feature such as Forced Registration on the Basic/Advanced Search or Instafarm pages, Email Alerts (/email-alerts), Property Organizer Login (/property-organizer-login), or sign-ups on IDX listings get stored in your IDX control panel.
These two systems are kept separate in order to ensure the lead capture integrity of both and each offer unique ways for managing leads. We encourage you to test the features on your site so you can see exactly how the lead capture functions (EAP and IDX) work!
If you have any questions about lead capture and where leads get stored, please reach out to our awesome support team at support@easyagentpro.com.
Happy hunting (for leads of course)!